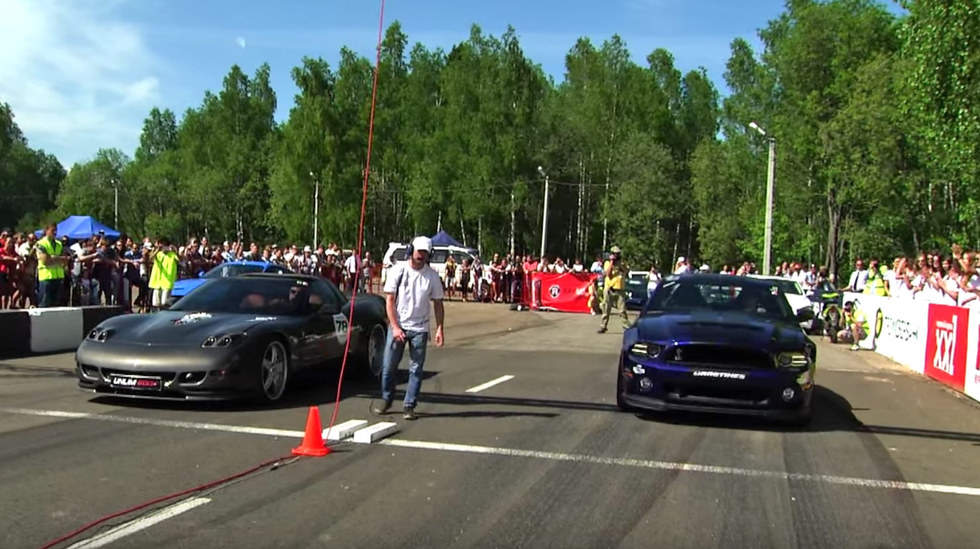 For Sergey N. and his Ford Mustang Shelby GT500, 667 horsepower is evidently more than plenty.
Yep, it's another Russian drag racing throwdown, and our comrade Sergey may seem outgunned entering a Super Stock car against such luminaries as a 750-horsepower supercharged C5 Corvette Z06, a 650-horsepower Stage 2 Nissan GT-R, a 700-horsepower Porsche Panamera Turbo S Stage 1, and a massive 2,005-horsepower Lamborghini Gallardo LP570-4 in the Super Sport class.
But the stock Shelby holds its own. And it even triumphs with a surprise or two. Against the more powerful cars, it fights all the way to the finish and nearly match its times. A driver mod certainly makes up for a horsepower deficit.
And even against our four-figured-horsepower friend, Sergey sets a couple personal records. After all, even without Lund Racing tunes or Lethal Performance superchargers, stock is no slowpoke.
Comments