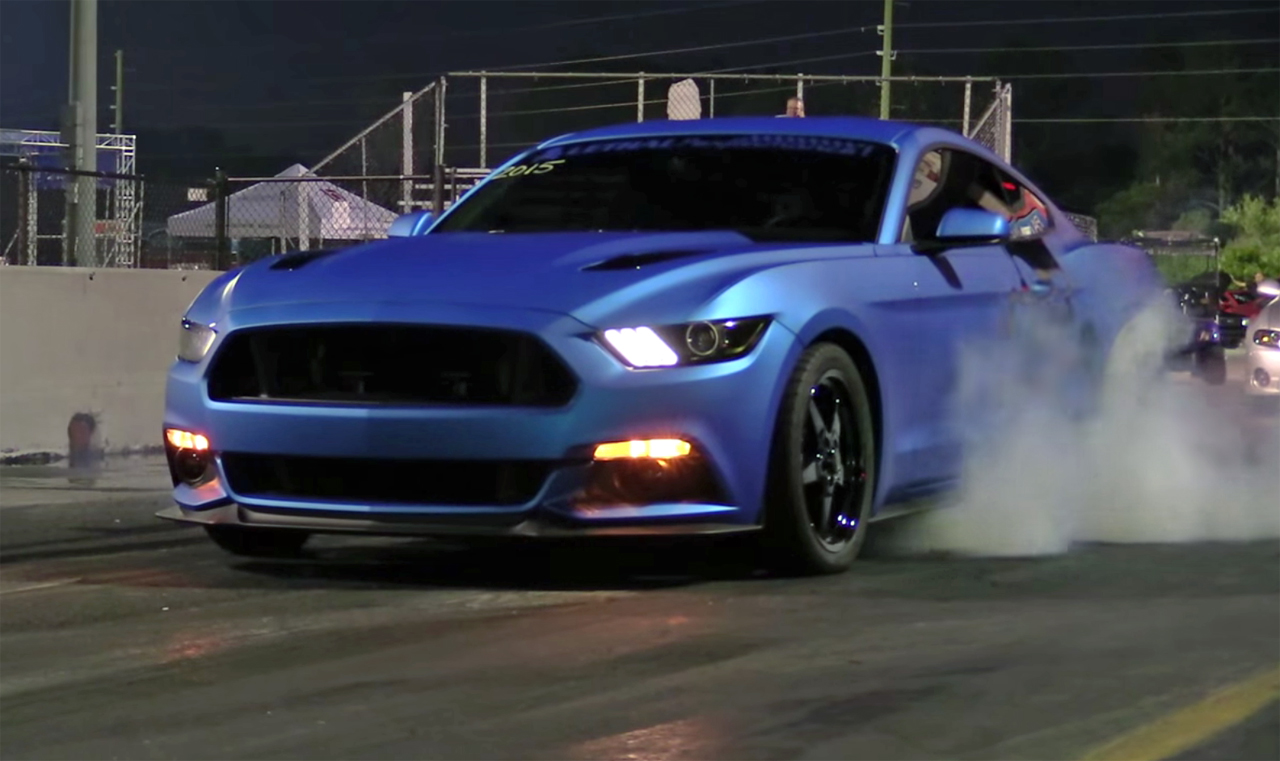 How do you run 10-second times practically out of the box? A well-tuned supercharger, that's how. A 2.9-liter Whipple should do the trick at Lethal Performance, which builds some of the toughest Mustangs ever to see a dragstrip.
There's a few other mods that help this 2015 Ford Mustang GT along. 1000cc fuel injectors, a JMS pump booster, a tune by Lund Racing, and an American Racing exhaust help churn out a whopping 805 rear-wheel horsepowerp at 14psi.
At Palm Beach International Raceway's Test & Tune, the car went 10.5 seconds at 135 mph. That's impressive. But we have reason to believe that with a bit more work, this supercharged beast will break into the nines. After all, according to the YouTube video, there's a whole lot of people behind this build, and there's nowhere to go but faster.
Comments