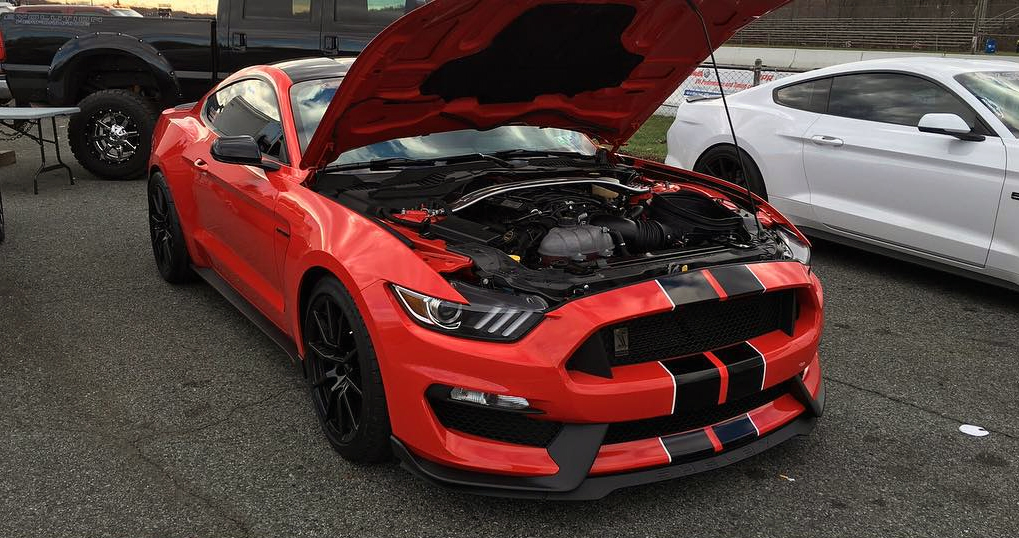 11.96 seconds, specifically, at 116mph. Tuned by Lund Performance, whose work we've grown to appreciate, this nearly stock Shelby GT350 received only a tune to finally break into the 11s.
Driver Nelson Whitlock pushed the car into that 11.96-second time after running 12s all day at Cecil County Dragway. The car belongs to tuning shop Evolution Performance, and it carries the Lund tune, Mickey Thompson drag radials at 325/30R19 size, and suspension components from BMR.
That tune, by the way, is good for 442 rear-wheel horsepower and 373 lb-ft of torque, which gets up to 480 rwhp with E85 ethanol. With the latter, that's a 38-horsepower increase over stock.
Soon, Evolution Performance will be running more tests, with even better track prep and a few E85 runs. We can't wait to see what times they get.
Photo: @mtarlton79 / Instagram
Comments