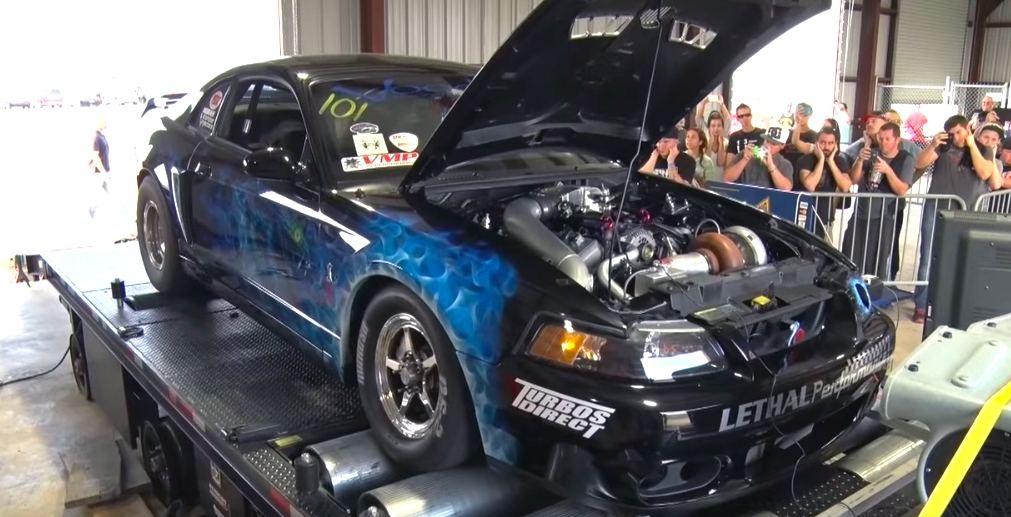 We recently featured this 1,300-horsepower turbo Mustang of Voodoo Racing, when it nearly hit the wall. But this Mustang is so cool, and so damn fast, that we'd rather remember it with this compilation of its insanely quick drag passes.
Dominating its Street Car class at TX2K15, this Mustang and its 94mm turbo stood high and above the rest of the 1,000-horsepower crowd. The flaming blue racer put down 1,200-1,300 horsepower on a dynojet, before storming the track.
Watch as it heads from the dyno to the track. With driver Frank Yee behind the wheel, this thing rips.
Comments