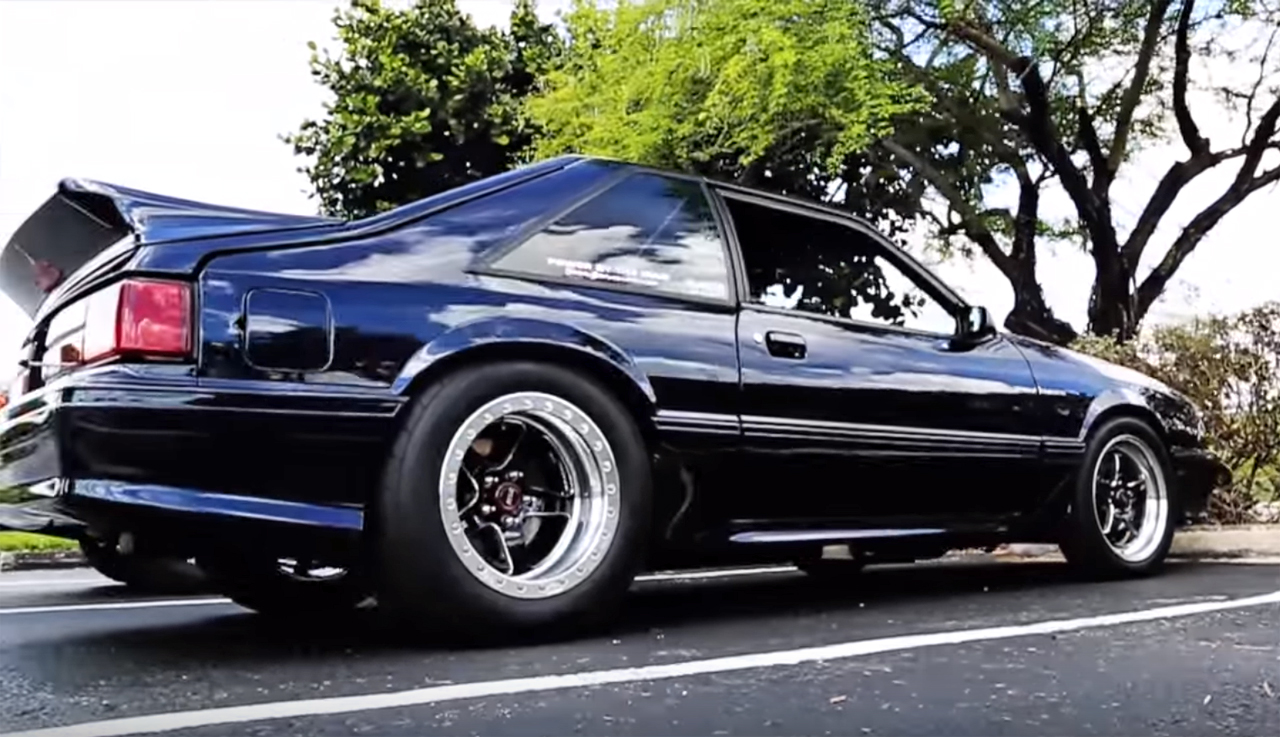 Two titans take to the streets. It's not often that you see a Fox-body Mustang with enough cojones to take on a Viper—away from the dragstrip, anyway.
But here on the streets, this Saleen fastback Mustang is bold enough to do just that.
With a built 331 cu. in. V8 and a huge 80mm turbo, bolted to a 4R70W automatic, it's a beast. In fact, it's the same Saleen we've seen here, but back then it produced a "mere" 900 horsepower. From February to October 2014 it scrounged 200 more rear-wheel horsepower in between the couch cushions.
The Viper is running turbocharged power as well, only there's two of them—twin 67mm units with a stock bottom end. Running 11psi earns it 1,100 horsepower to the rear wheels.
Months earlier, that 900 horsepower was enough to take on a Nissan GT-R. Now, against a 1,100-horsepower Viper, it's in an entirely new echelon of competition. Can it win? Watch and find out.
Comments