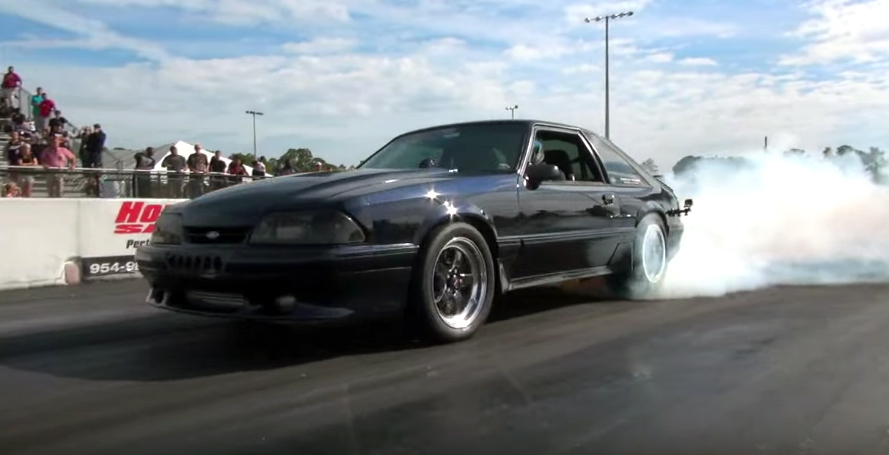 Saleen may have ruled the roost in the 1980s with their Fox-body Mustangs, but this black fastback takes all that retro Eighties cool and adds a heaping dose of power.
With a fully-built 331 cu. in. motor, fueled by an 80mm turbo, this sleek black Fox is putting down 900 horsepower. All that's hooked up to a 4R70W automatic. It's a full street car, too, according to the owner: with air conditioning and a sound system that we assume just blasts Vanilla Ice all day.
And at the strip it's good for 9-second runs, at 155mph. With consistent runs at the low 9s it's enough to dust a Nissan GT-R. Not too shabby for a 20-year old Mustang.