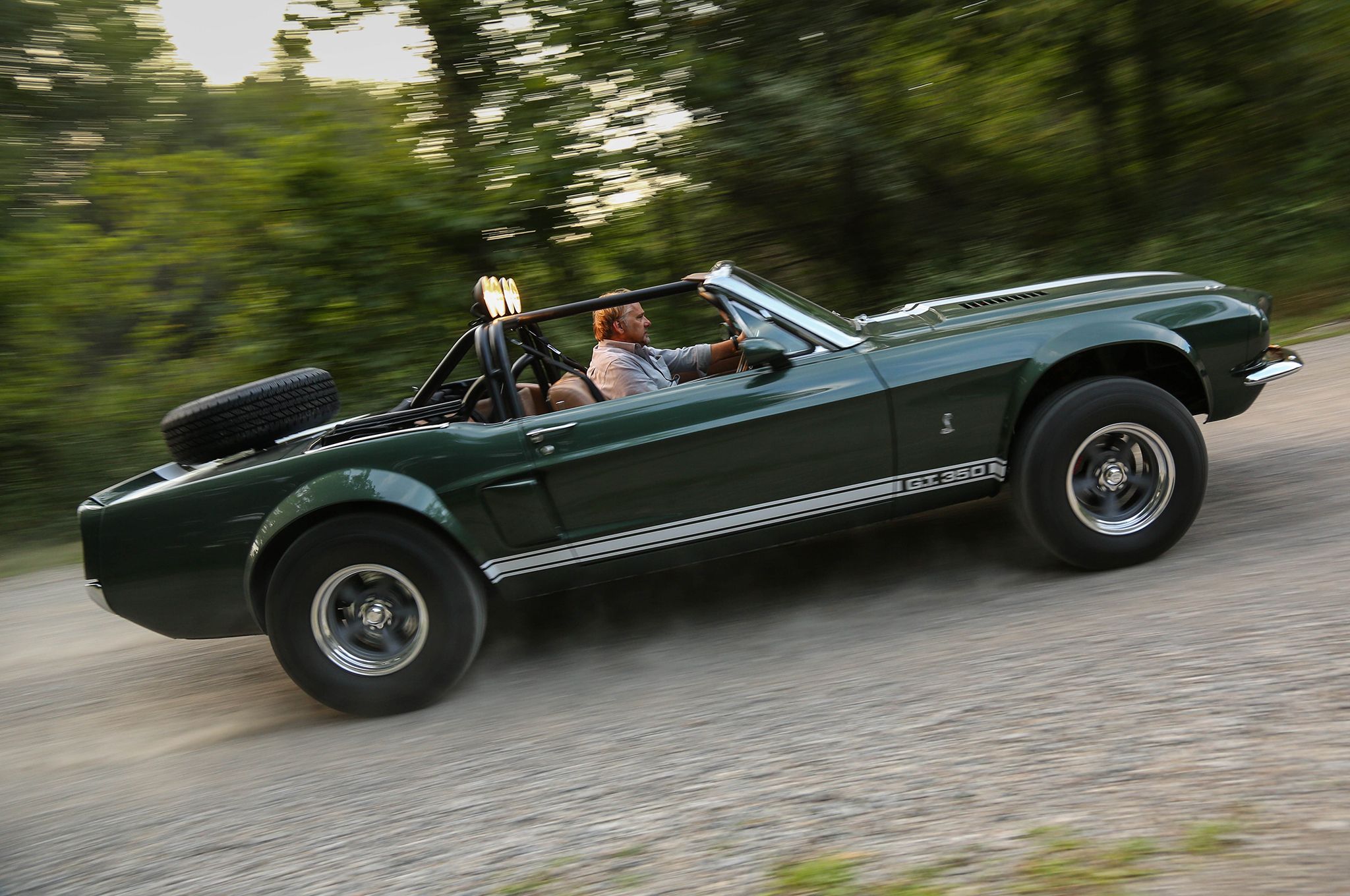 The 1999 remake of the Thomas Crown Affair, where Pierce Brosnan filled in for Steve McQueen, saw one unusual Mustang: an off-road 60's Shelby Mustang GT350 with fender flares and a light-equipped rollbar.
It only appeared onscreen for about a minute, but that little bit of screen time was enough for one man to build a faithful recreation. As profiled by Hot Rod Magazine, the anonymous client requested Detroit-based Classic Design Concepts to build a functional recreation. The donor car is a 1968, now powered by a Ford Performance crate-engine with 390 horsepower. Aluminum heads and a hydraulic roller cam add to the motivation, and
The roll cage and flares were faithfully recreated, which was a tough job since there was hardly reference material from the film. The interior was also beautifully retrimmed with modern Mustang seats and saddle leather.
The result navigates the owner's dirt trails of his northern Michigan farm, just as the strange movie car would have done itself. A brief Hollywood fantasy turns into something thoroughly unique.
Photo credit: Hot Rod Magazine
Comments