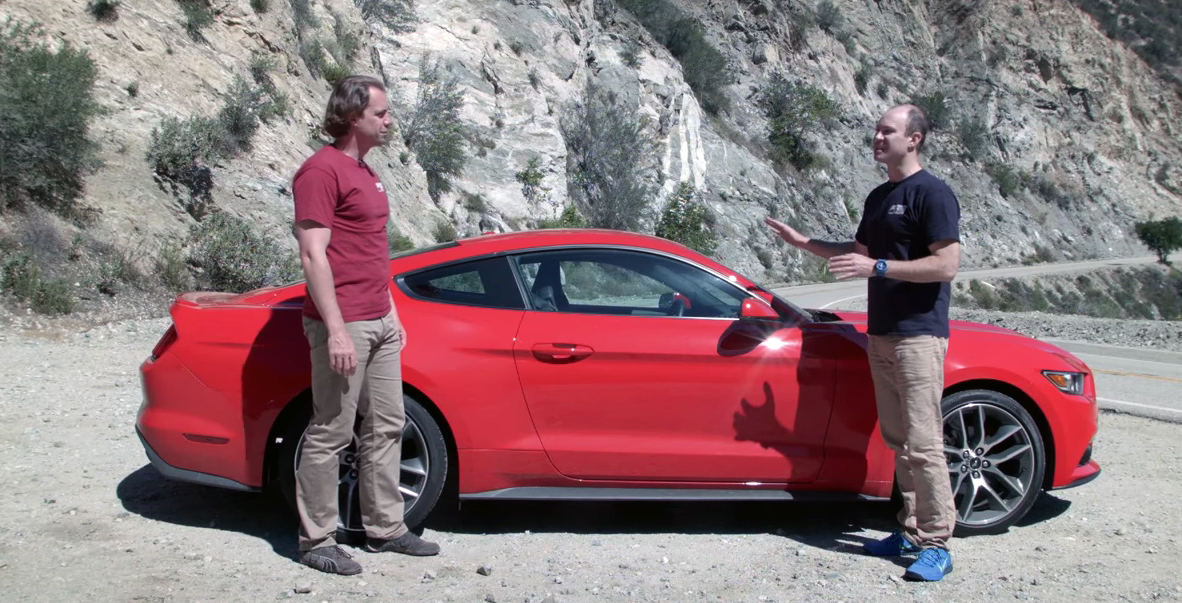 In the world of four-banger sports cars, the Mustang is now a contender—for possibly the first time since the 1980s SVO.
So, how does it rank against the other inline-fours of the world? Namely, the Subaru Impreza WRX, the Scion FR-S, and the Blue Oval twin, the Fiesta ST—which already is a sibling rivalry in itself.
It's up to the guys at Everyday Driver to find out. It's a tough job, but somebody's got to do it.
That red Mustang sure looks good climbing the curves, doesn't it? And it's probably a hoot with the six-speed manual. Ultimately this is a competition comprised of RWD, AWD and FWD cars, with a bunch of varying power outputs—but if you can sit through the full 35-minute review, you'll find that the Mustang does pretty well for itself.
Just don't read the comments.
Comments