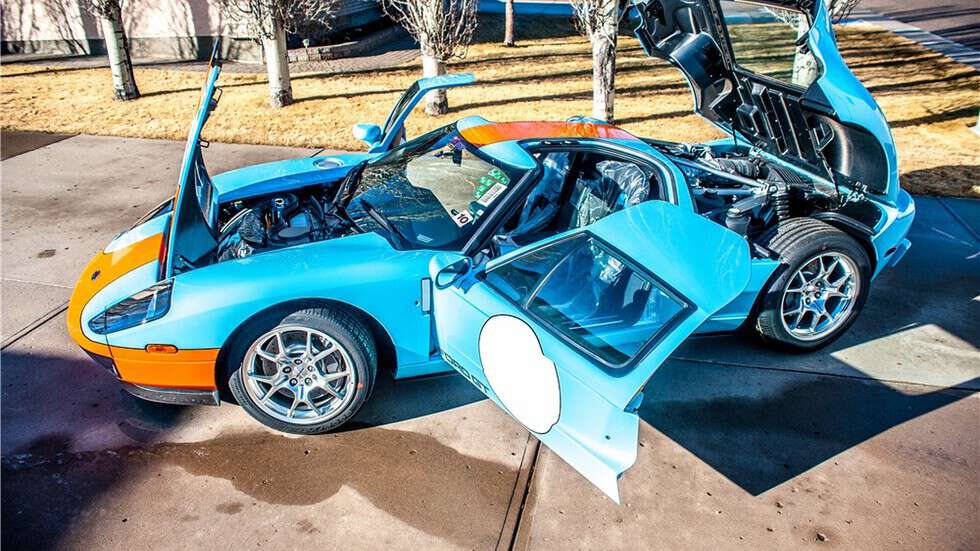 How much would you pay for a time machine so you can go back ten years and put down your hard-earned money, no doubt inflated from a decade of favorable sports betting, for a Ford GT Heritage Edition?
At Barrett-Jackson's Palm Beach auction this weekend, you and a legion of Ford fans will find out. This Heritage Edition is newer than brand new: just five miles sit on its odometer. The seats still feature the dealer's plastic wrap. The transport stickers are still intact. This is, in effect, a time capsule—and not one of the thousand-horsepower monsters we see storming the Texas Mile.
Ford just built 343 Heritage Editions, total. This thing is a museum piece, and will probably never be driven, all the better to drive its value straight up. How much do you think it'll go for?
Source: Barrett-Jackson
Comments