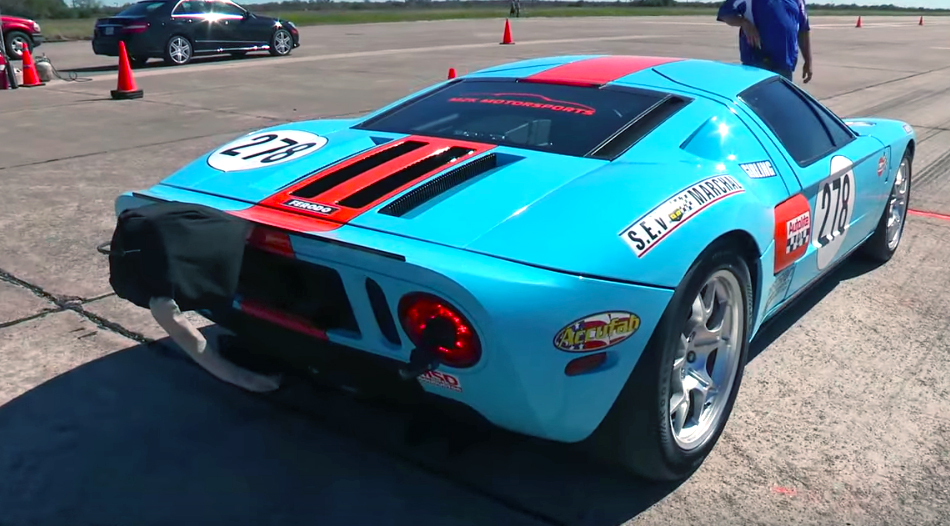 This Gulf-livery Ford GT is no stranger to setting records at the Texas Mile. And last October, the M2K Motorsports GT blitzed the runway at 273.7mph.
Watch the retro GT from the inside as it hits such a lofty speed. With over 2,000 horsepower, it's no surprise that the car previously went 278mph, and is the current record holder at the event.
Here's a description of how the car was built for 2013's running, the year it set the record, with a little shade thrown Hennessey's way. It might not have gone as fast in 2014, but the old-school paint job gives it more than a few cool points.
Comments