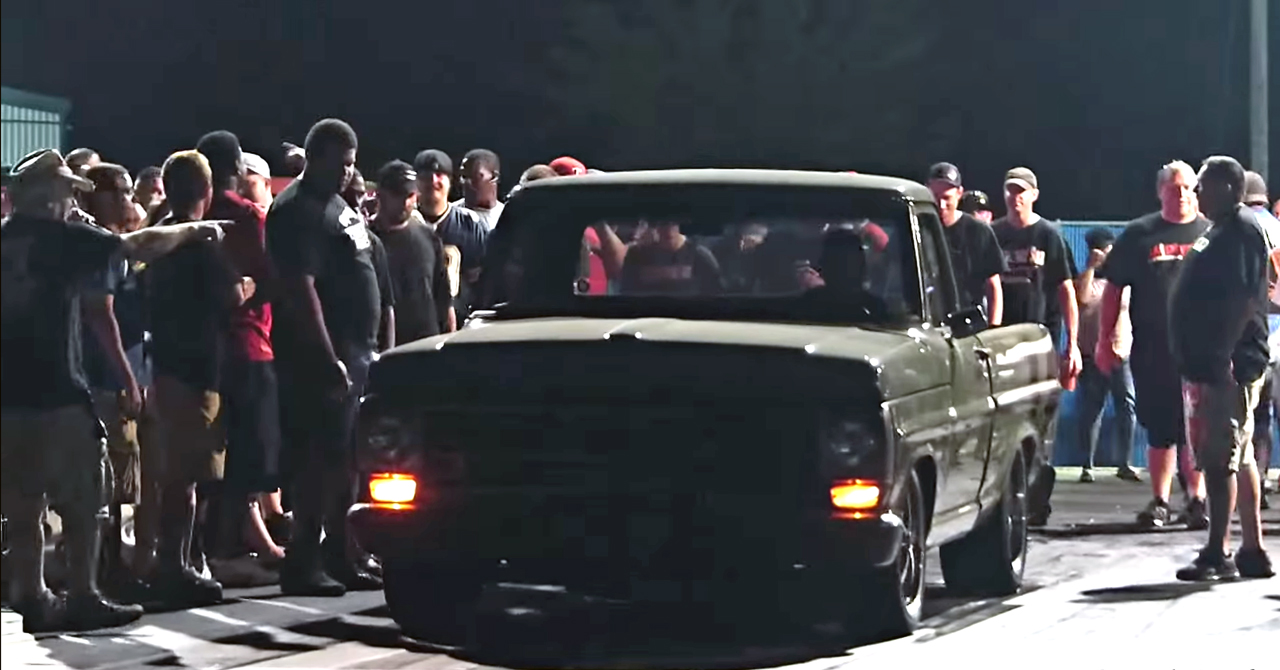 Remember KC's Frankenstein Ford that we recently featured, going on a bagel run? Well, here it is at night doing what it does best: spanking the competition at the strip.
At Texas Raceway in Kennendale, TX, the famed 1968 Ford F-100 takes out a third-gen Camaro and a roided-up Silverado HD that looks like it's all show and not as much go. The latter is a close race, but the Coyote-powered truck takes it.
Too bad we don't know what times it's laying down at these no-prep races. But we can assure you that the truck goes as fast as it sounds. After all, the show's not called Fast N' Loud for a reason. And this truck fits both.
Comments