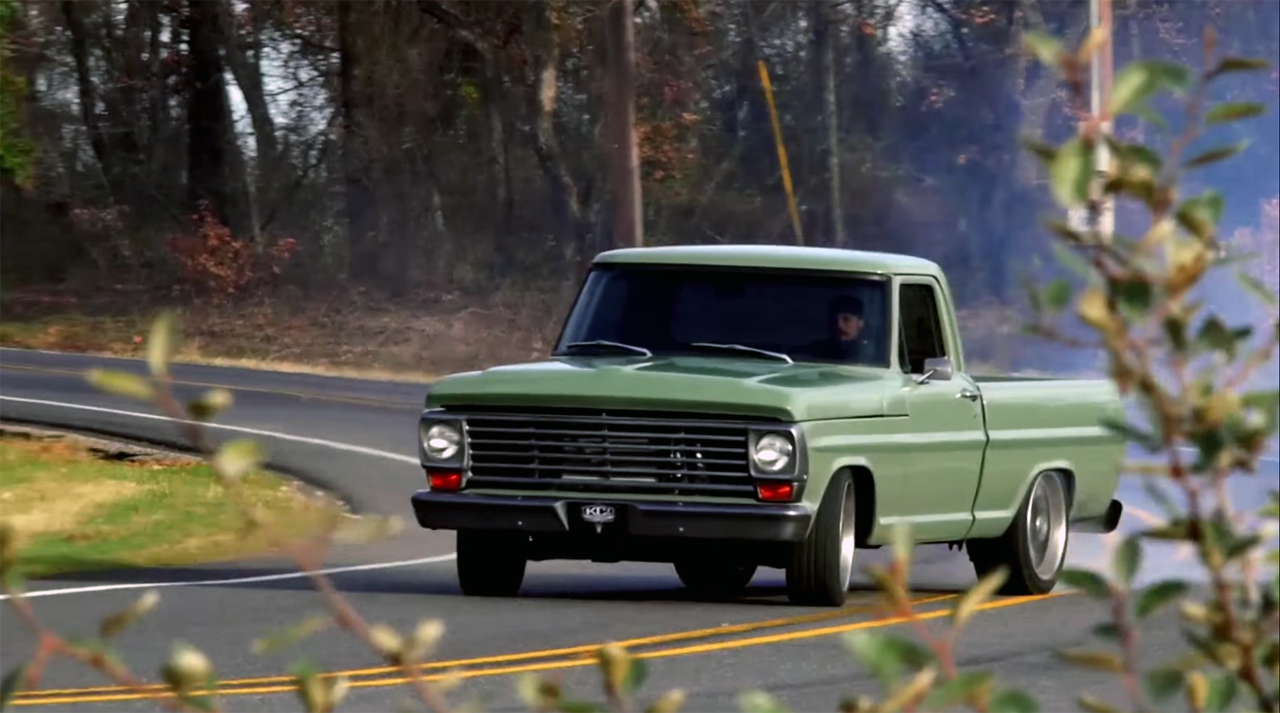 Go with Gas Monkey Garage's KC Mathieu on a morning run in his 1968 Ford F100. Plenty of donuts, burnouts, and drifting action will wake anybody up.
In this nicely produced video, one of the stars of the hit Discovery Channel show takes his "Frankenstein Ford" on a run. This beast has a 5.0-liter Coyote V8 with a Roush supercharger on it, meaning it breaks the rear meats as beautifully as it looks.
That's also demonstrated in the video below, where it does donuts for nearly a minute straight. Hell yeah. That's the sort of work truck that hauls stuff and hauls ass.
Comments