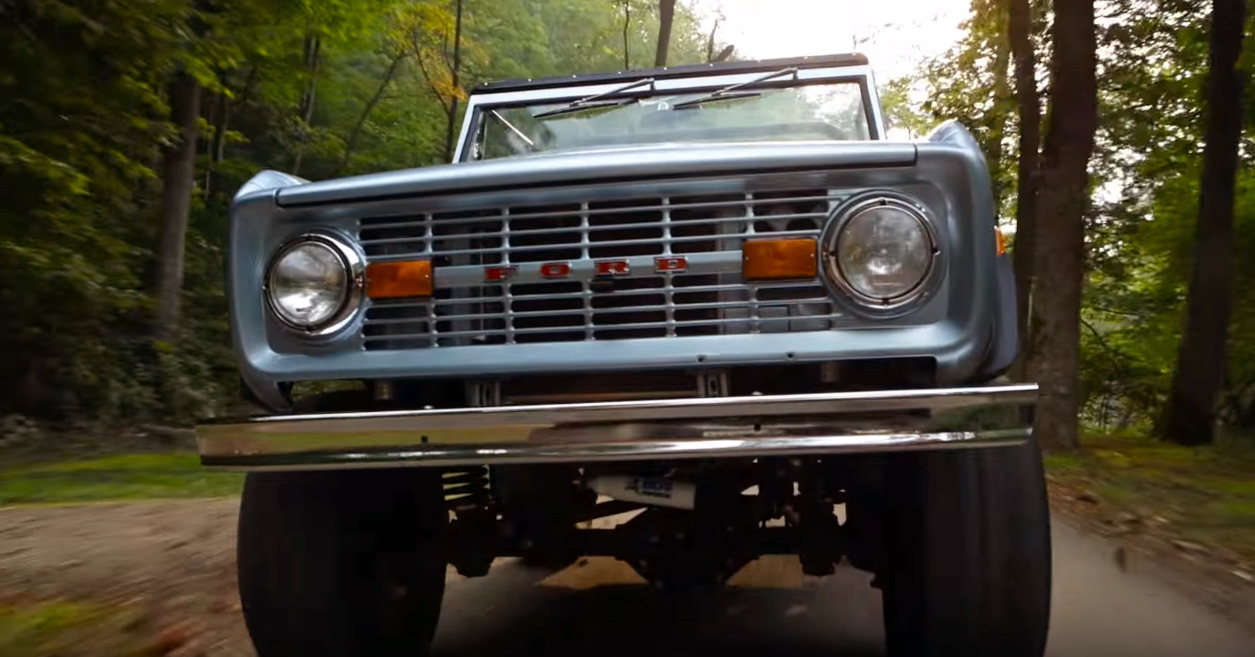 Bryan Rood builds beautiful Broncos. Say that ten times fast.
Rood, who operates Classic Ford Broncos from Powell, Ohio, shows off his Brittany Blue Bronco in the video above. And it's a beaut. Starting with the bones of a 1974 Bronco, he has shoehorned in there a 5.0-liter Coyote engine with a five-speed manual. Every detail of the truck has been worked through on this frame-off restoration, and a 2-inch lift, custom brown leather interior, and Wildwood brakes round out the rest.
Comparisons to ICON are inevitable. But there's no two ways to build a Bronco, it turns out.
"I spent a few years trying to perfect how we build these things," explains Rood, saying that he wanted the truck to be perfect. Well, it certainly looks like the way we'd roll in a beautiful vintage Bronco—with modern bones.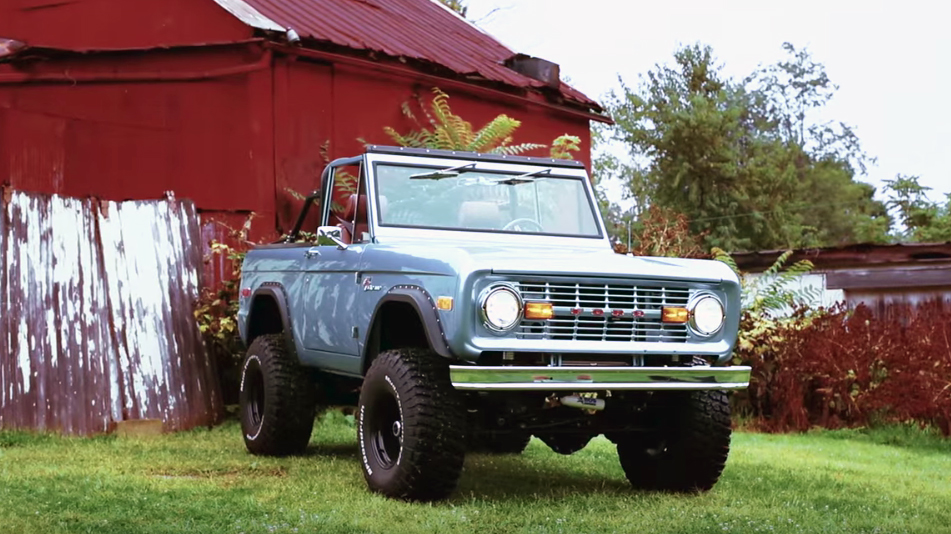 Comments