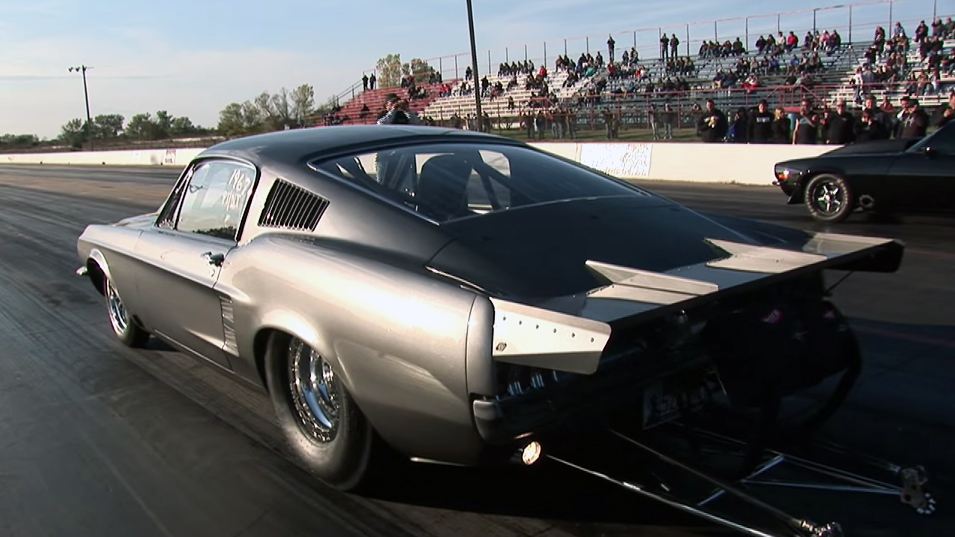 Remember that sweet twin-turbo 1967 Mustang dubbed "HELLEANOR" that we featured recently?
Well, it's met an unfortunate end. In a bizarre race against an equally monstrous second-generation Camaro, both cars manage to lose control on the slippery track.
The race starts off pretty smoothly, but halfway down the track the Mustang loses traction and starts sliding. It fishtails hard and t-bones right into the wall.
Funnily enough, the same thing happens to the Camaro. But fortunately the Camaro driver gets the car to a stop, and it comes to a rest sideways in the middle for the track.
Even more fortunately, both drivers walked away. But that mean Mustang's front end is gonna need a lot of rebuilding.
Comments