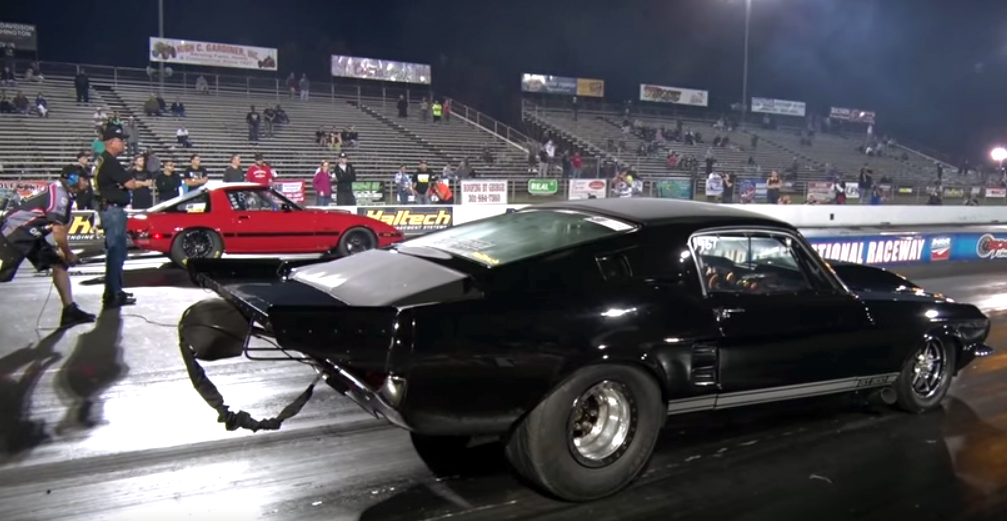 Eleanor from Gone in 60 Seconds was a pretty sweet Mustang. But the one thing she needed was a pair of 88mm twin turbos.
This Eleanor's got 'em—bolted to a big block Ford engine with more than enough power to send all its 3,380-lb weight down the quarter-mile in the low six seconds.
Running on 315-wide drag radials, this Eleanor kicks. Now we just need to see Nicholas Cage jump the Vincent Thomas Bridge in it.
Comments