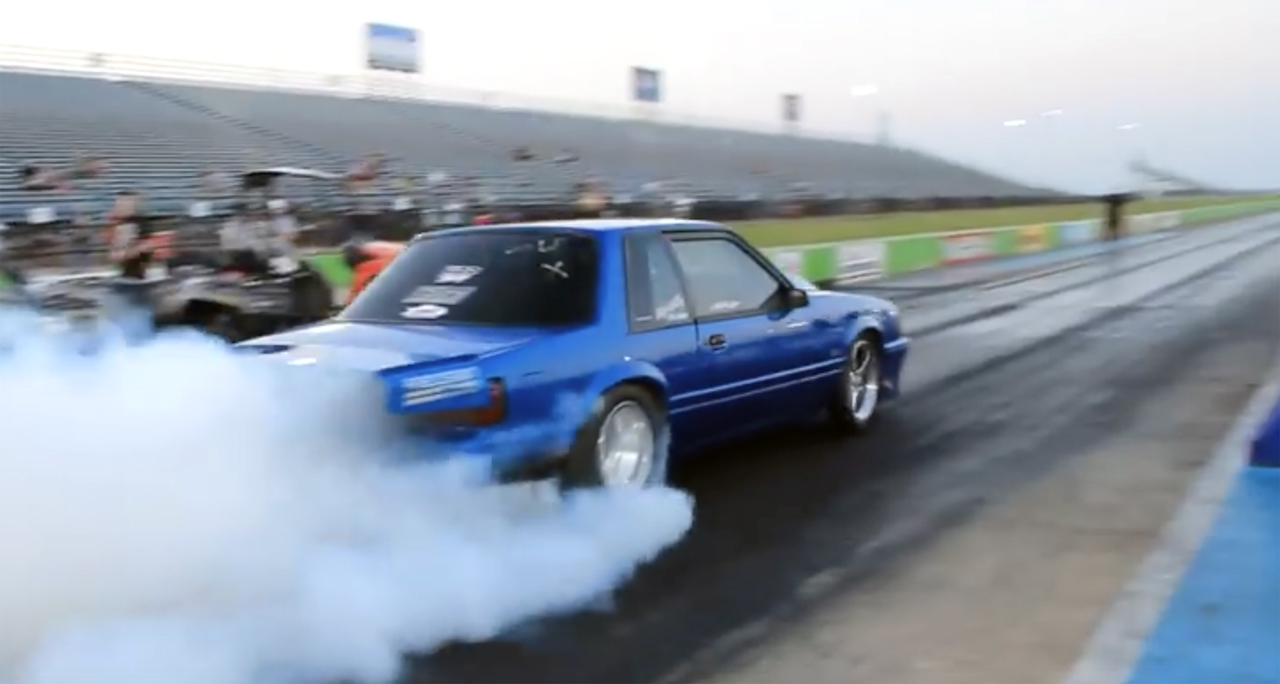 X275-class cars are taking over the Texas Motorplex in Ennis, Texas. Check out these insane Fox Mustangs as they pound the track
We're especially drawn to the shiny orange one that lays down smoke right out of the gate, and the smoke-puffing maroon Mustang that (nearly) lays waste to a wheelie-poppin' Chevy Nova.
There's a ton of action in here, and whether you're a Chevy fan or you're a True Believer in the Blue Oval, there's enough in here to watch.
Comments