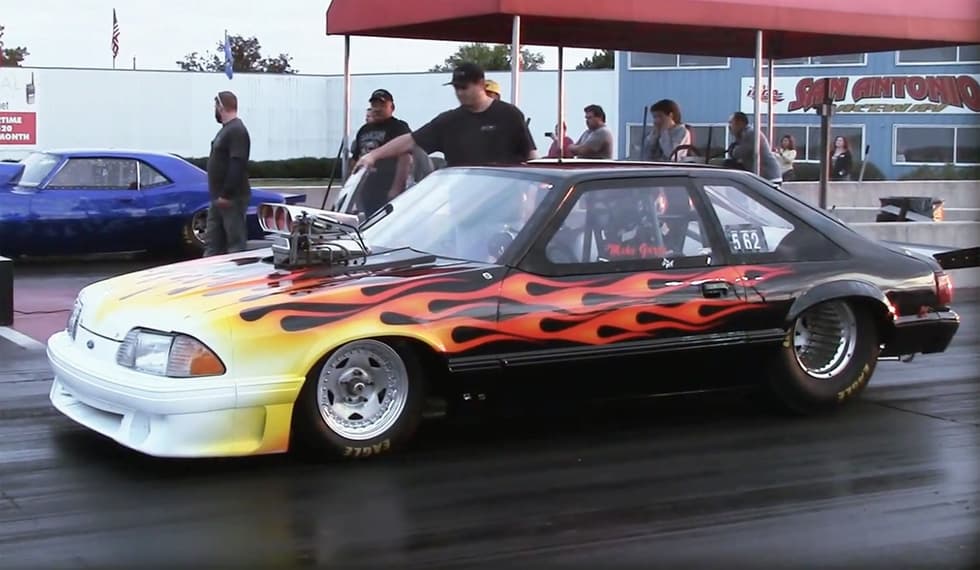 A Mustang and a Camaro meet on the strip in San Antonio, and only one car can win—but only one car makes it to the finish line.
This Fox-body Mustang, packing an all-motor big-block, looks exactly like the kind of drag racer your inner child might draw. Awesome flame job around a big motor that can't be contained by that hood. The 1968 Camaro is looking badass too.
But it doesn't fare as well. The Mustang sounds awesome and roars off the line and the Camaro flounders and taps the wall, guaranteeing an instant victory for the fantastic Fox. Check it out.
Comments