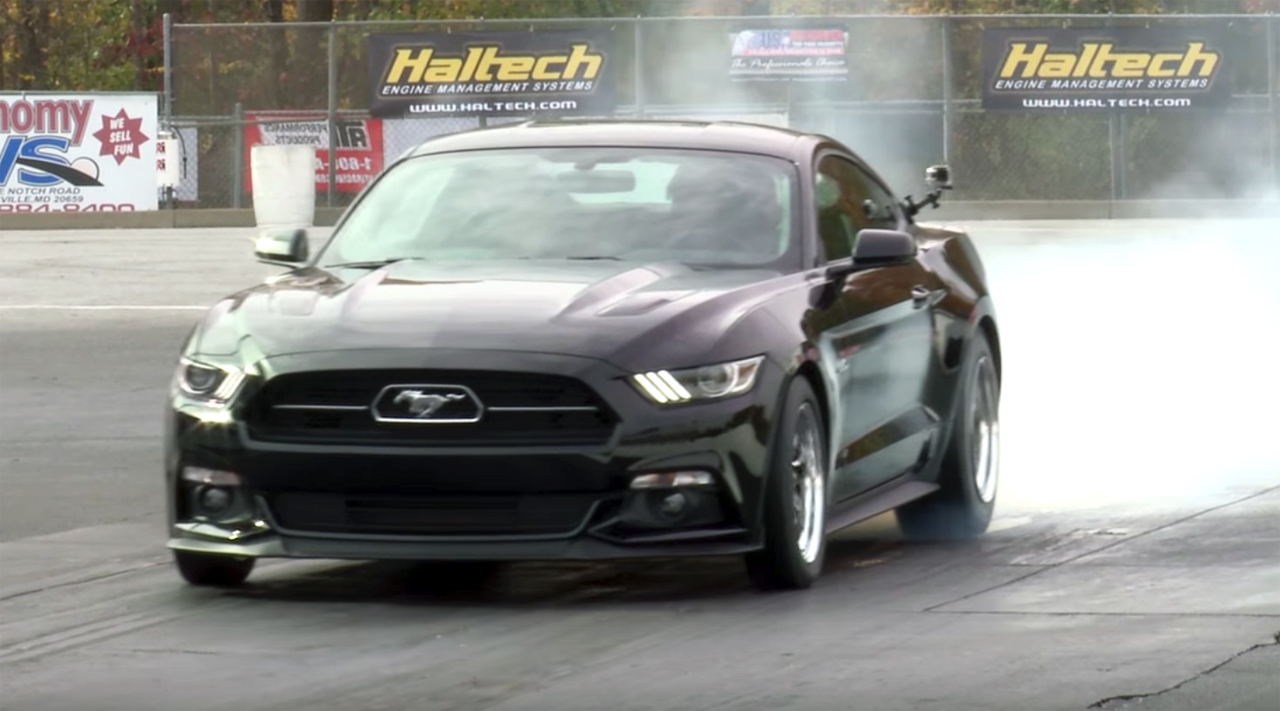 You'll never guess what time this brand new 2015 Mustang with a tune by Bama Performance sets.
Well, we'll tell you. At a time of 11.24 seconds, at 121.52 mph, this Mustang set a time fast enough to set a record for the fastest naturally-aspirated S550 Mustang, which certainly was valid in 2014, but has since then been shattered. Such is progress. This black Mustang looks menacing with drag radials
Mods include a full exhaust with custom 1-7/8ths inch long-tube headers, x-pipe, and Race Bullet mufflers. A JLT cold-air intake is the extent of power, along with that Bama Performance 93 tune which really unlocks the power.
Everything else goes toward custom-fabricated suspension components and weight reduction (no passenger and rear seats). Total weight: 3,650lbs with driver and a half-full tank. The wheels are 17″ Weld RTs with Mickey Thompsons up front and Hoosiers in back.
That's enough to set an 11.2-second time, and enough to capture the attention of the Mustang community for a few months in November—until the next world record comes along.
Comments