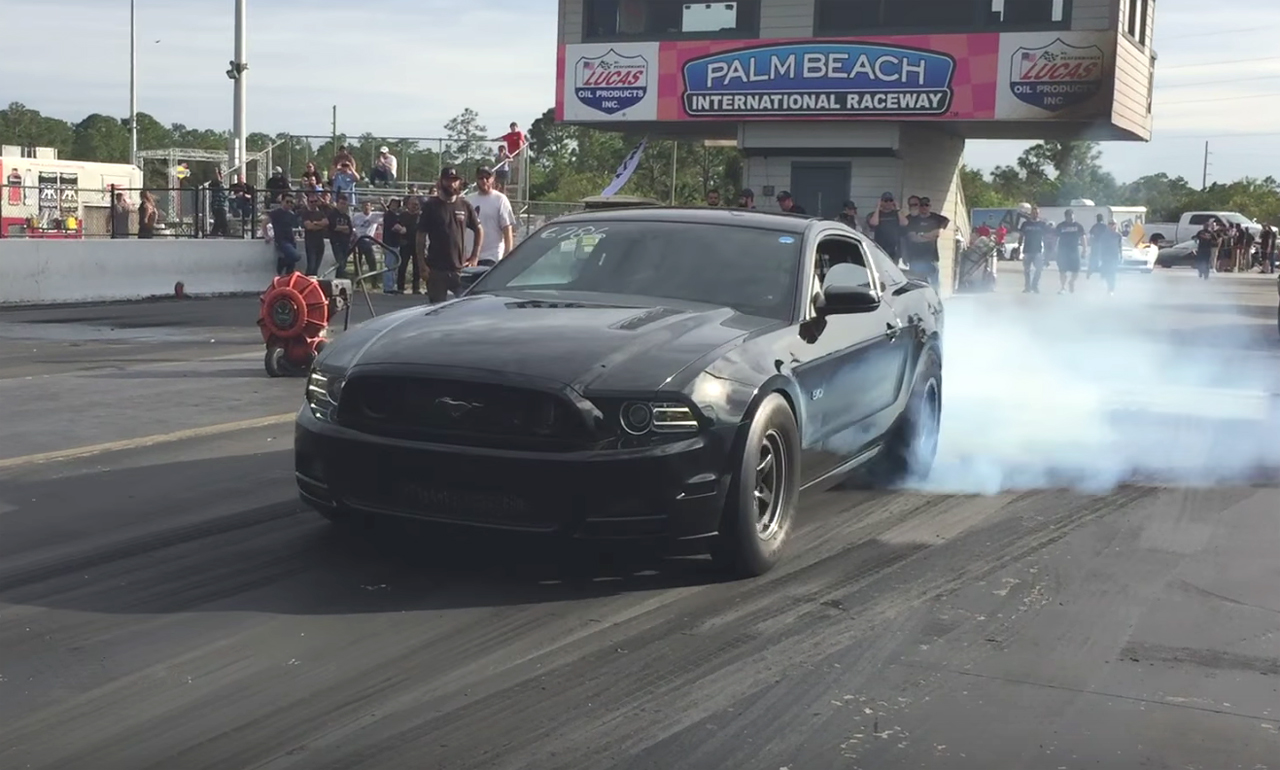 Hellion Power Systems is a master of adding twin turbos to any Mustang. In this case, the company's Eliminator kit supplies this 2014 Ford Mustang GT with a pair of Precision 6466 turbos.
And kids, that's why it's called the NighTTmare.
With a longblock built by Mustang Performance Racing, head work by Porting Solutions, and 21 psi worth of boost, this Mustang is gone, baby, gone.
BMR suspension and custom Powerglide transmission and converter by JPC Racing help lay that power down—to the tune of 8.13 seconds, at 171mph. That's what over 1,000 horsepower will do for you.
If this Mustang seems familiar, then watch it race a Toyota Supra. See you in your nightmares.
Comments