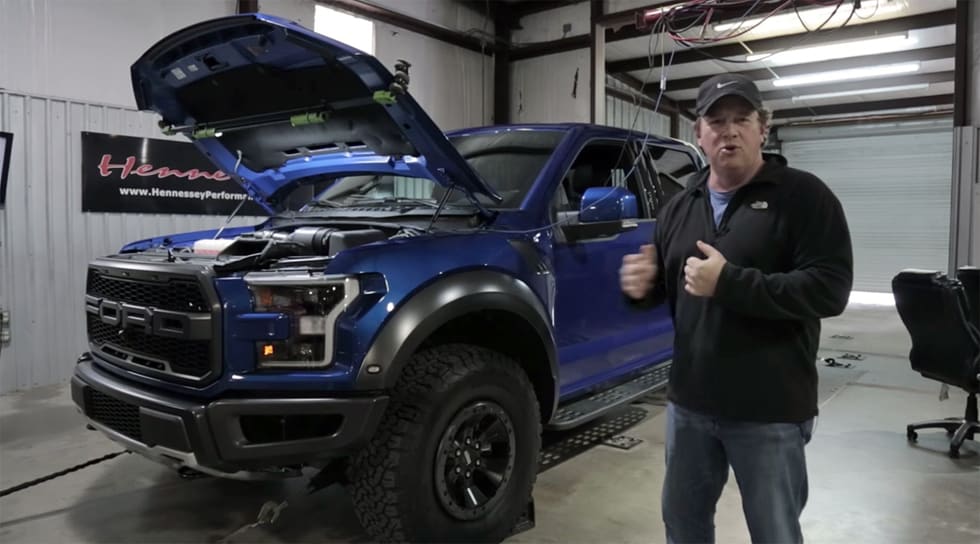 Check out this three part video series from SpeedSportLife and John Hennessey, as they review the all-new 6-cyl Ecoboost 2017 Ford Raptor F-150 pick-up truck.
Like most we were quite worried when Ford announced the new Raptor would be ditching the roaring V-8 for the ecoboost unit, but as the video reviews roll in, it seems we will all be quite please with this new Raptor.
As noted by Roadshow, "If you didn't know this engine wasn't a V8, you wouldn't guess. The deep and burbly sound is there thanks to a newly tuned dual exhaust, but more importantly, the power is there too. Thanks to twin turbochargers, this 3.5-liter V6 makes 450 horsepower, about 40 more than the previous V8, and torque is way up, too, at 510 pound-feet versus 434 pound-feet. And with its aluminum body, the Raptor weighs 500 pounds less than the previous generation. The 16 mpg combined EPA fuel economy of the V6 may sound low, but it represents a 3 mpg increase over the V8-powered Raptor."
We guess the only real question left is what color to pick?
Comments