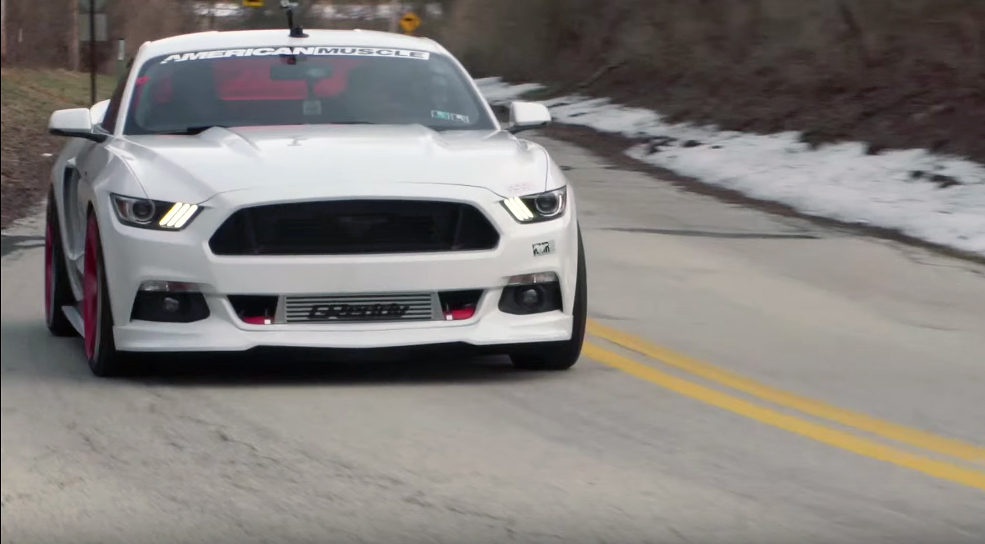 With this one easy trick! Ford engineers hate him! You'll never believe it!
The good folks at AmericanMuscle.com took this customer's 2015 Ford Mustang EcoBoost and threw a slew of upgrades at it. With an Unleashed tune, hooked up to a Cobb Accessport and the usual intake/exhaust mods, this car is now laying down an incredible 110 horsepower more than what it rolled out of the factory with.
The dyno doesn't lie. 308 horsepower to the rear wheels, with a massive 411 lb-ft of torque.
It's not just the straight line that customer Manny is into—Eibach Sportline lowering springs help with that. And with a set of bright red RTR Tech 7 wheels, as well as a painted rear spoiler, this car is riding low and looking awesome.
For inquiring minds, the full build list is right here.
Comments