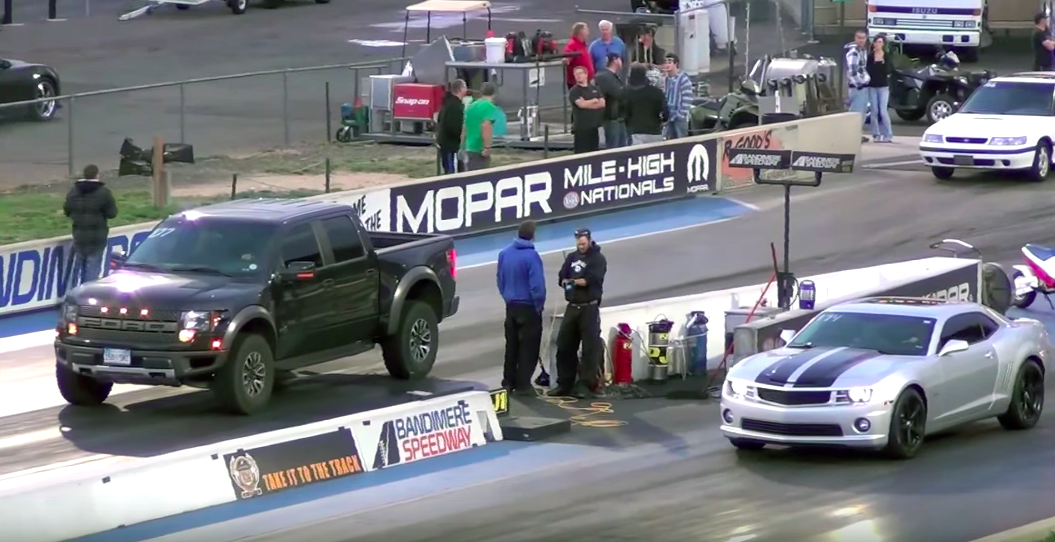 On the one hand, this is a lineup that nobody could have predicted. On the other hand, this is a lineup that makes total sense.
Ford's fastest pickup vs. Chevrolet's fastest muscle car? Why not?
(Corvette owners like to believe that their rides are elevated far beyond the "muscle" appellation.)
At Bandimere Speedway in Morrison, Colorado, six thousand feet up, both naturally aspirated machines have no problem with the elevation. But it's the Camaro that gets left behind as the Raptor roars off into the distance.
Speaking of high elevation, the cameraman gets nice and high up in an empty grandstand—meaning we can see the Raptor leave the Camaro in the dust.
Comments