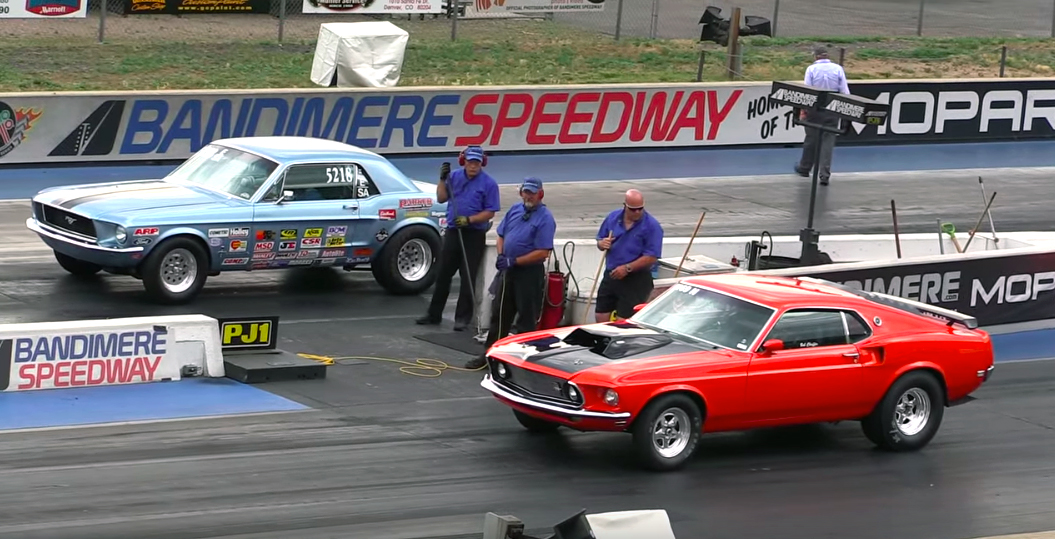 A 1969 Mustang fastback makes for a beautiful sight. Against a 1967 notchback, though? This could be good.
That's some sticker overload on that 1967—but it sure smokes its tires nicely.
This is Bandimere Raceway in Colorado, with elevation coming in at just under 6,000 feet above sea level. Not that these two cars let that get to them. Which one looks better running down the strip?
Comments