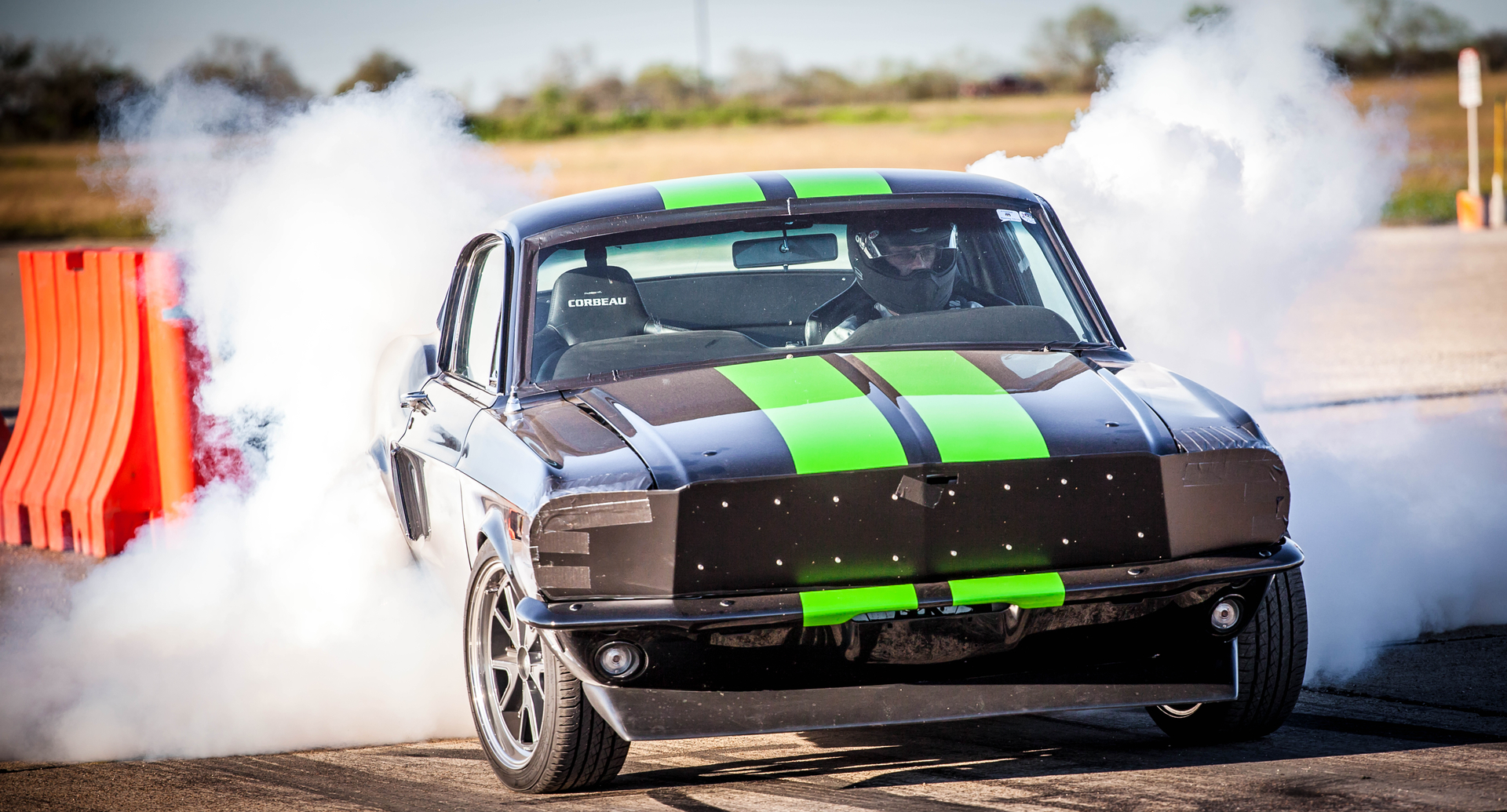 This is a 1968 Mustang that's pumping out 1,800 ft-lbs of torque—and the only smoke it emits is from its tires.
That's right—meet the Zombie 222, a 1968 Mustang fastback converted to all-electric power. It's built by Blood Shed Motors, a company outside of Austin, Texas. And Autoblog got a chance to drive it recently, blowing its editor's mind with the specs: 800 horsepower, 1,800 ft-lbs of torque, and a top speed of 174 mph at the Texas Mile.
Company owner Mitch Medford told Autoblog: "I wanted to start a company that would do nothing but specialize in converting vintage iconic cars into supercars."
With those specs, he's got a good chance at capturing the bad attitude of muscle cars with the guiltless feeling of environmental friendliness.