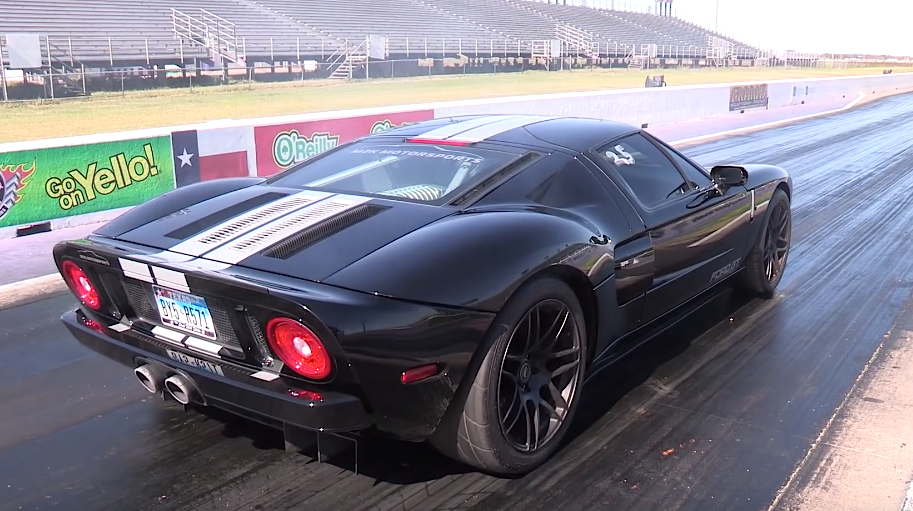 Because too speed is never enough, this Ford GT packs all it can in order to go fast.
With its standard Lysholm twin screw supercharger, nobody will fault a Ford GT for being slow. A twin-turbo GT? That's really fast. That's just as fast. A twin-turbo Ford GT with nitrous? That's a recipe for ludicrous speed.
Yes, that's a big shot of nitrous under its front hood, and over its glass engine bay the supercharger is standing proud. (Alas, we don't get to peek under the big rear trunk for a closer look at that motor.) This GT was built by M2K Motorsports, which routinely smashes the Texas Mile with impressive GTs.
But this time, it takes on a more modest challenge: running a 8.4-second quarter mile. Easy as pie. Even against another Ford GT. And the sound of two GTs is incredible.
Comments