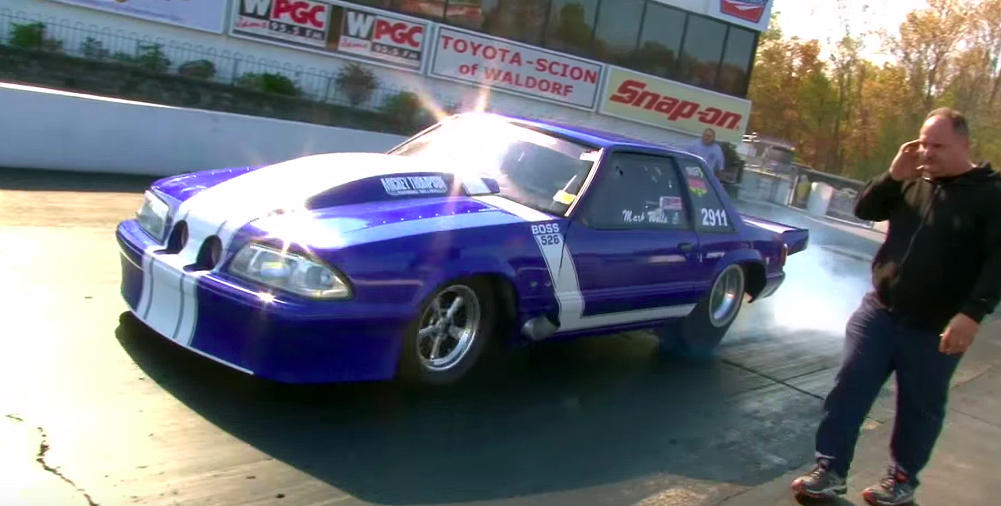 Mark Wells and David Hance are the copilots of this Fox-bodied beast.
With twin turbos mounted up front in the nose, feeding a 526 cu. in. big-block, it simply roars down the strip to a time that is nothing short of epic.
At 3.99 seconds in the 1.8th mile, we wouldn't be surprised if it hits the high sevens on a longer track.
Watch it hammer on the asphalt at Maryland International Raceway, and from multiple angles—just to show off how beastly it is.
Comments