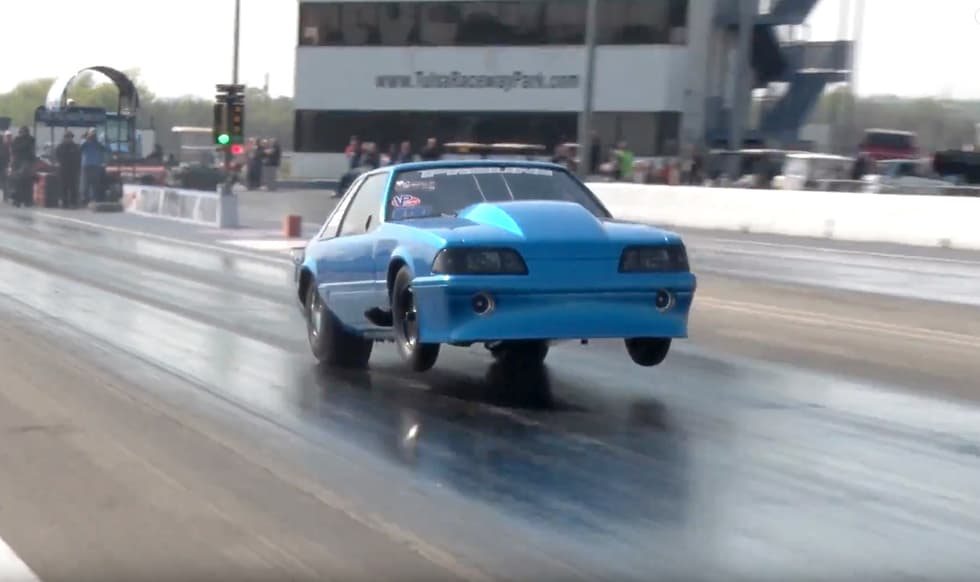 This Smurf-blue Fox Mustang rules the eighth mile. Built by Fletcher Cox, the Philadelphia Eagles' defensive tackle, it hits just as hard as he does on the field.
With a billet 481x Proline Racing engine, and dual 102mm Precision turbochargers, this thing is capable of hitting over 200mph in less than four seconds.
It's also riding on a stock suspension, with no wheelie bar, which makes those times even more impressive.
In one eighth-mile run, it hit 212mph. Watch it rip through the course in multiple runs, above.
Comments