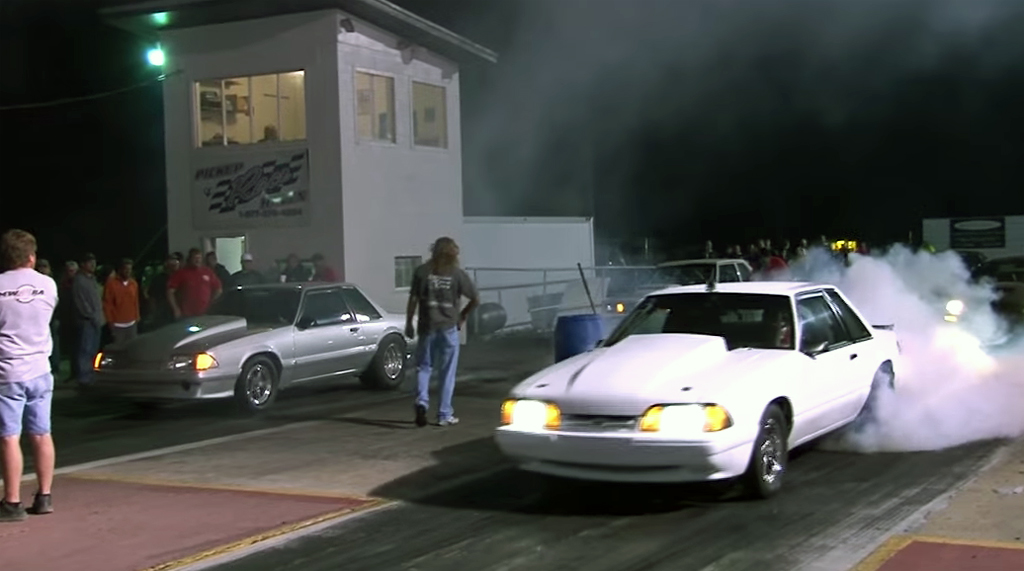 This Fox Mustang can do it all. Dominate the street? Check. Hit the strip? Check. Punch above its own weight while taking down a 1,000-horsepower Trans Am? Check—and it happens right here, in this video.
This white Fox is rocking a 408 cu. in. V8 with a pair of 76mm turbochargers. No wonder it blazes the streets. It takes on a pair of Trans Ams, a Porsche 996, and a Subaru Impreza WRX STI with the beauty of all-wheel drive (and perhaps 500 horsepower).
And then it hits the strip and takes on even more Mustangs. One cool Ford that can do it all.
Comments