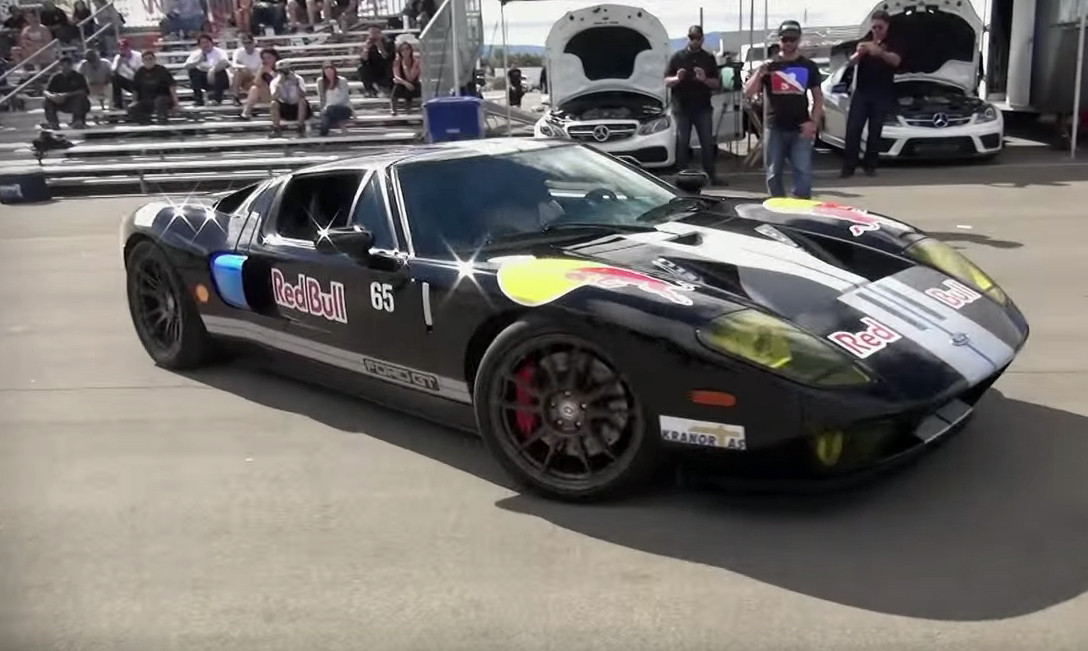 The 200mph Club: this stickered-up Ford GT with 2,000 horsepower has a brutal sound this side of an angry god.
Watch it rage from a tire-warming burnout at Shift S3ctor's Airstrip Attack 7. Just a few charges before it lines up at the runway testify to its twin-turbo power.
In just half a mile, it hits that vaunted 200-mph mark—and it would have kept climbing, too, if it wasn't for the end of the runway. It sounds like it's about to lift off. It sounds like a spaceship, and it's headed back to its home planet—of speed.
Comments