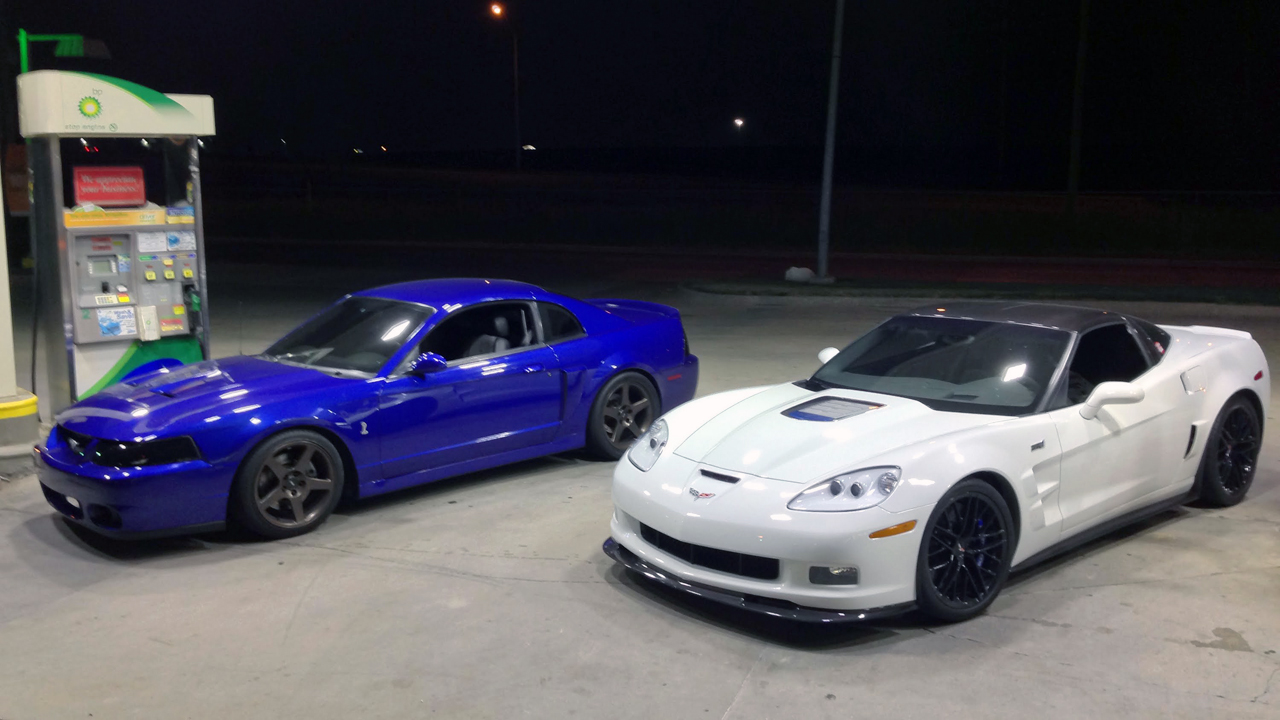 1,337 horsepower to the rear wheels. That's what you need to know about this blue beast of a Mustang Cobra—although it had to evidently handicap itself, according to 1320video, and turned down the boost of its twin turbos from 30 psi down to 14 psi.
That's still good for 740 rwhp, however. With a set of Hoosier meats, this car is still a monster.
Watch it make some passes against a silver C6 Corvette ZR1. Cobra and Corvette: a battle for the ages.
The two drivers trade keys and experience the raw power of their rival's cars. It's always good to know your enemy.
What's next for this awesome Cobra? A full suspension so it'll hook up better. Because that 1,300 horsepower has to be tamed.
Comments