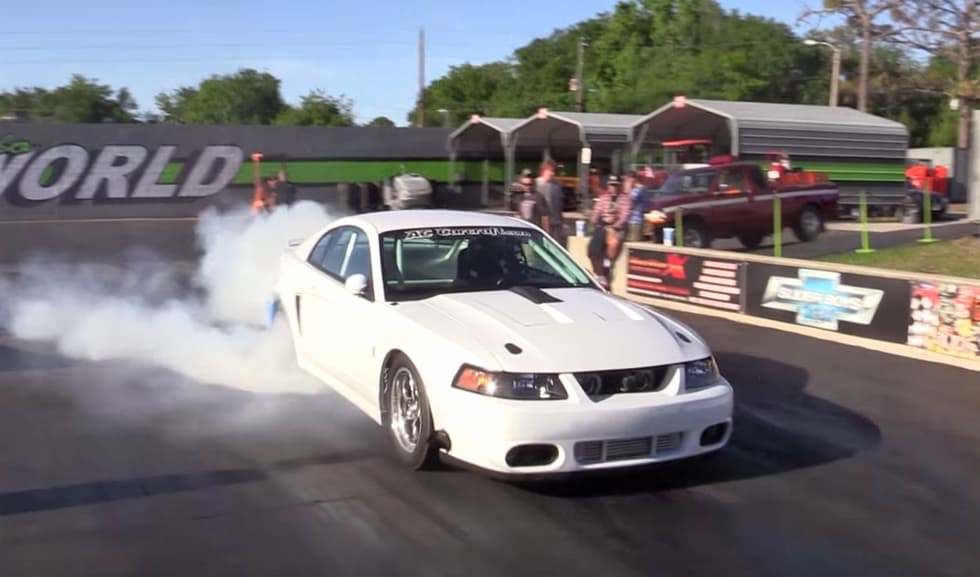 With twin 67mm turbos on its stock-block 4.6 modular V8, this twin-turbo Ford Mustang Cobra is on the right side of the LSx vs. Mod Motor wars.
Yep, this "China WhiTTe" Cobra is pure grudge. It's just raring to go as it lines up against a Shelby Cobra, and then an LSx-powered Fox Mustang with nitrous.
We've seen a lot of LSx-powered Mustangs, but it looks like the good old Mod motor is still trucking along nicely. Never underestimate the power of a built 4.6!
Comments