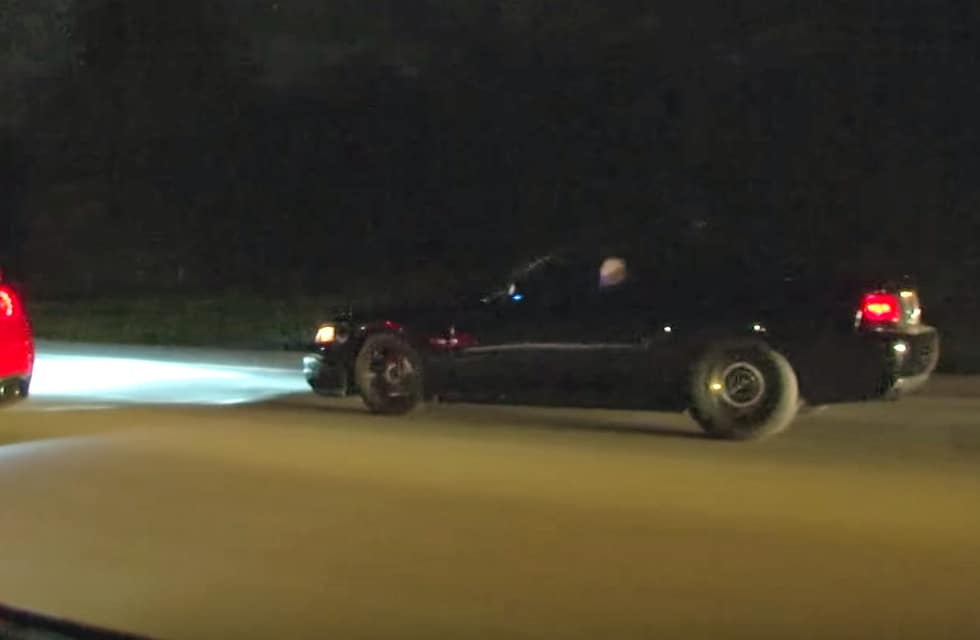 The Nissan GT-R is the car that everybody loves to hate. And in this case, its battles never end: this 1,300-horsepower example is facing a Ford Mustang Cobra with twin turbos in its snouts.
The GT-R is built by Boostlogic of Austin, Texas, and was such packs the company's 1300 package, which—true to its name—has 1,300 horsepower. (Though there are packages that can take your GT-R up to 2,200 horsepower.) Meanwhile, the Mustang Cobra was built by Belton, Texas's Fast Track Performance with a small-block 427 that packs twin 76mm turbos. It's good for over 1,100 horsepower.
The result is a hell of a roll race. Check out how close the two cars are when they take off from 70mph, over and over again. In the dead of night, these two machines really hit hard.
Comments