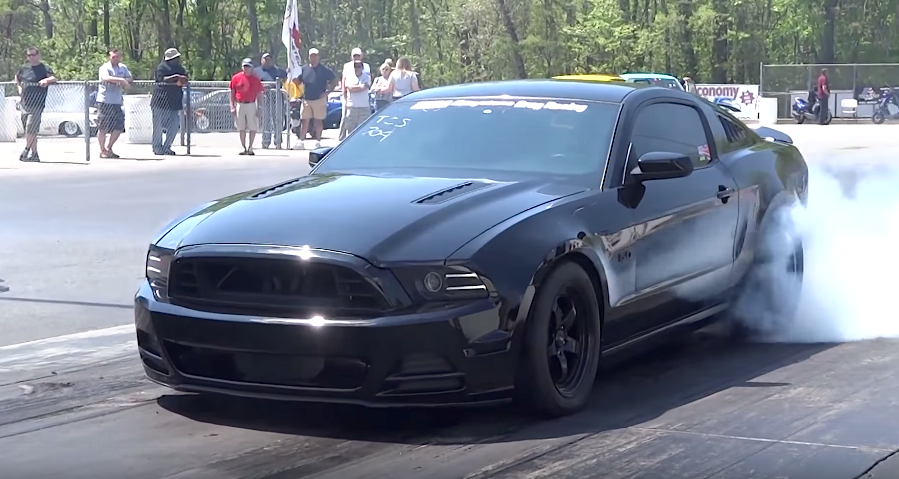 This 2014 Ford Mustang GT is nothing short of awesome. Watch it make the most of its 1,070 horsepower, by running an 8.47-second quarter-mile time.
After much fiddling, enthusiasm, and untold dollars, this bad black Mustang now has a "2000HP" shortblock from Modular Performance Solutions, a 76mm turbocharger, stage 2 ported heads and a tune from Revolution Automotive, as well as a Powerglide transmission and requisite drag tires and chute.
On its first run, it managed an impressive 8.7 seconds at 164.8 miles per hour. Damn, that's quick. But that's not all: on its second, it eked out 8.54 seconds at 164mph—and on its last run, the black Mustang did its best time yet, at 165.92mph.
Sure, that blue Mustang next to it was quicker. But neither time is anything to sneer at.
Comments