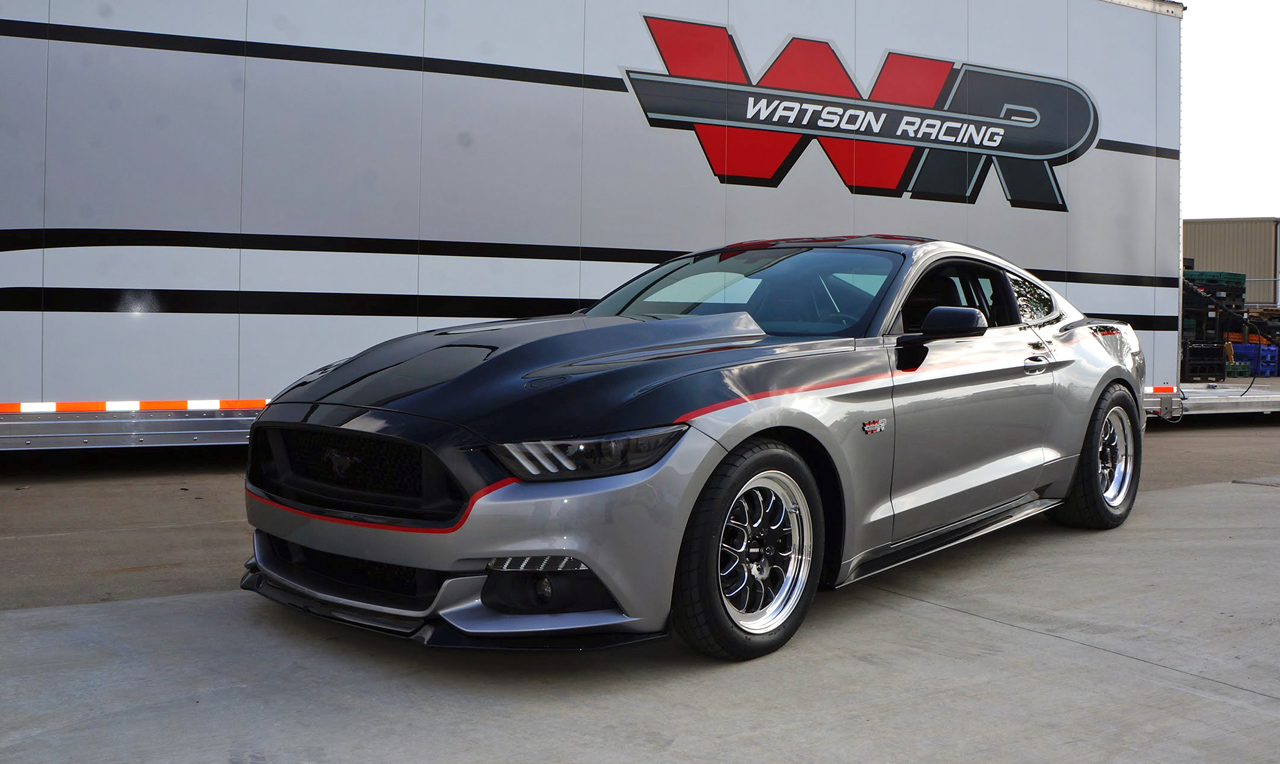 Fast Mustangs are always going to happen, and it's just a matter when. So as more and more people get their hands on the new generation Mustang, you can credit Watson Engineering with building the first new Mustang that runs the quarter mile in the 8s.
It's quite the accomplishment considering that the car retains the factory independent rear suspension, eschewing the solid rear axle that 8-second drag cars usually use. A 2.9-liter Whipple supercharger, Ford Racing cams, American Racing headers/exhaust, and Magnaflow mufflers, and a Turbo 400 transmission gave this badass Mustang 928 horsepower to the rear wheels.
And after an entire season of testing, Chuck Watson Sr. finally took this Mustang to a quarter-mile time of 8.9 seconds, at 153 mph. That's the first 2015 Mustang with an IRS to break into the 8s—and it was only a matter of time. Watch the video above for the evidence.
Comments