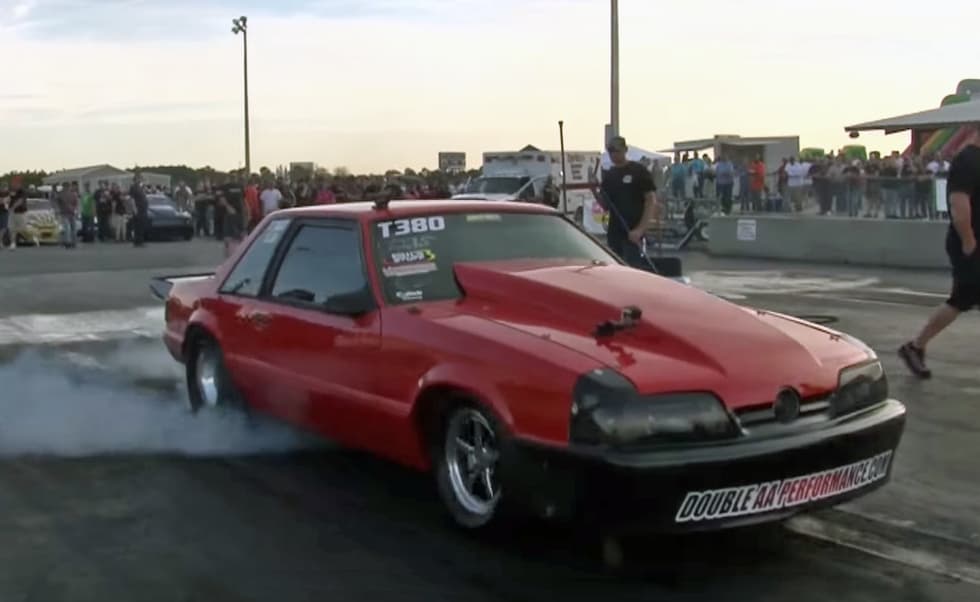 That's right: there's a Mitsubishi 4G63 four-cylinder turbo motor under the hood of this Fox-body notchback Mustang.
Sacrilege? Or does it work? It certainly produces a hell of a sound that threw nearly everyone in Georgia off their rockers.
It's easy to make fun of the import-centric engine swap. But hitting the dyno at 950 horsepower, nobody's laughing.
With a shot of nitrous, it proves that fast is fast, no matter how you get to it. Watch it run the strip from inside and outside of the car, thanks to the help of a few carefully-mounted GoPros.
Comments