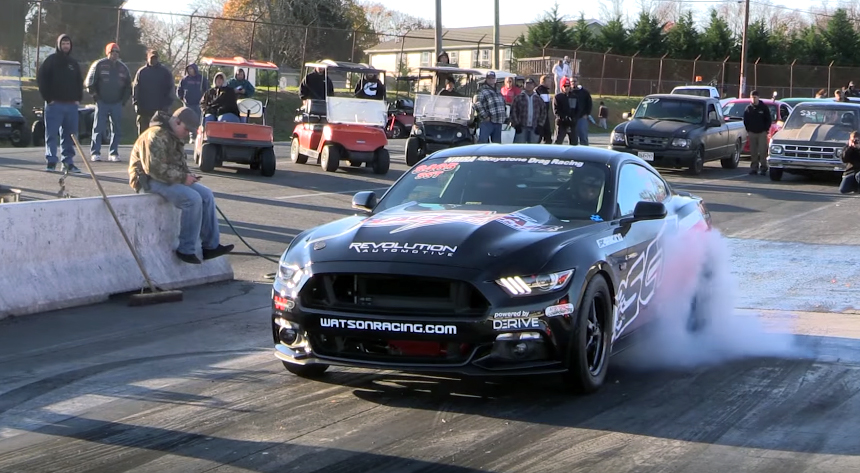 Sure, the GT gets all the attention, but the 310-horsepower 2.3-liter EcoBoost four-cylinder Ford Mustang is nothing to sneer at, either—especially with fond SVO memories dancing around some minds.
Certainly this EcoBoosted Mustang is worthy of your attention, now that it's completed a quarter-mile run in ten seconds.
Running 30psi of boost, this Mustang uses a Precision 55mm turbocharger atop stock heads and a CPE built short block. A custom tune, 3-inch exhaust, cold-air intake and a custom air-to-water intercooler round out the power package.
The result? 500 horsepower, and a laundry list of suspension mods all listed here.
Watch as it runs a 10.59-second time at Cecil County Dragway. Its official time, from another run, is 10.58 seconds—or one turbo Mustang that doesn't need eight cylinders to go fast.
Comments