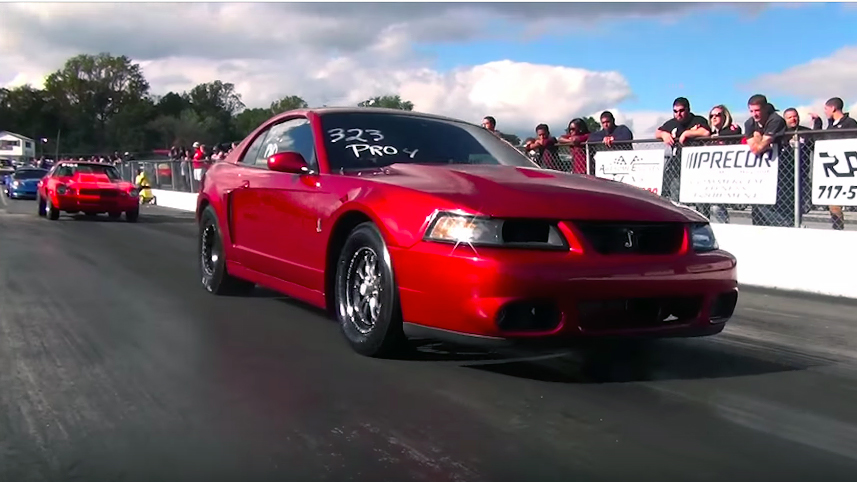 Nothing here but some good, clean fun—and a huge heaping of forced induction.
If a Terminator Cobra and its 390-horsepower wasn't fast enough, these super bad machines have turbos and even bigger Whipple superchargers laying down even bigger power.
These Mustangs are full-on chute-packing dragstrip warriors, all hitting the mid-8 second mark. Check out those big drag radials, shooting up great big plumes of smoke—and then laying down some impressive times. Don't get bit.
Comments