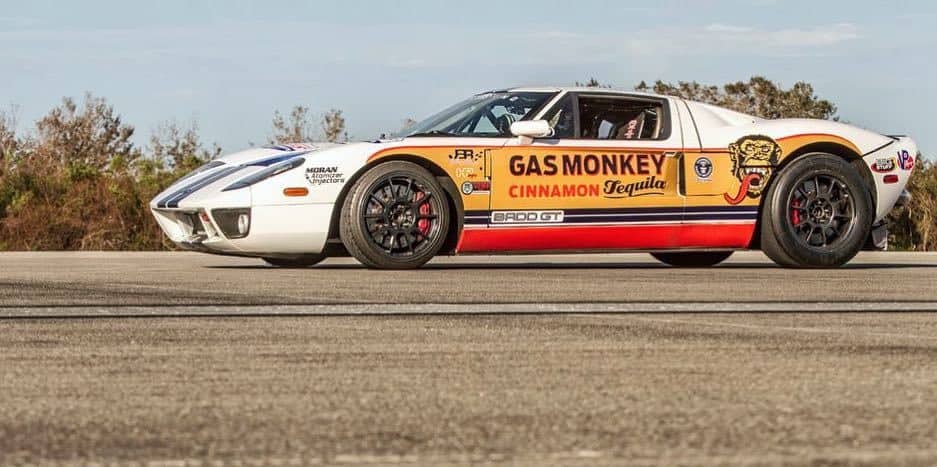 Watch This insane Ford GT go nearly 300 mph. Yes that license plate means you can drive it everyday on public roads. That's nuts.
Johnny Bohmer Racing (JBR) arrived at Space Florid's Space Port (Johnny Bohmer Proving Grounds) to make a test pass to prepare for "The Quest for 300 MPH" record run in late 2017. Bohmer's goal is to drive the first street legal car to break the 300mph barrier, but is now confident that the new bench mark is 315MPH.
Johnny Bohmer is the only person on earth who dares to drive a street legal car coined the "BADDGT" at speeds near 1/2 the speed of sound.
After breaking the Official Guinness World Record for the Fastest Street Car in the Standing Mile at the Shuttle Landing Facility (Johnny Bohmer Proving Grounds) in 2012, Johnny Bohmer and his team are working relentlessly to set a NEW World Record by breaking the unimaginable 300 MPH barrier in late 2017. By breaking the 300 MPH mark they will once again create a historical moment in the automotive community. This is the same Tarmac where most of the Shuttle missions and courageous Astronauts have returned home safely, after traveling millions of miles in unpredictable conditions in outer space.
Bohmer graciously notes that without the help and support from the following people this record could not have been accomplished: Matt Lundy, Jay Shive, John Mills, Richard Rawlings, Duke Zukowski Jr., Tammy Bohmer, Regan Bohmer, John Bohmer II, and Olivia Bohmer.
Source & Photo @johnnybohmerracing / Instagram
Comments