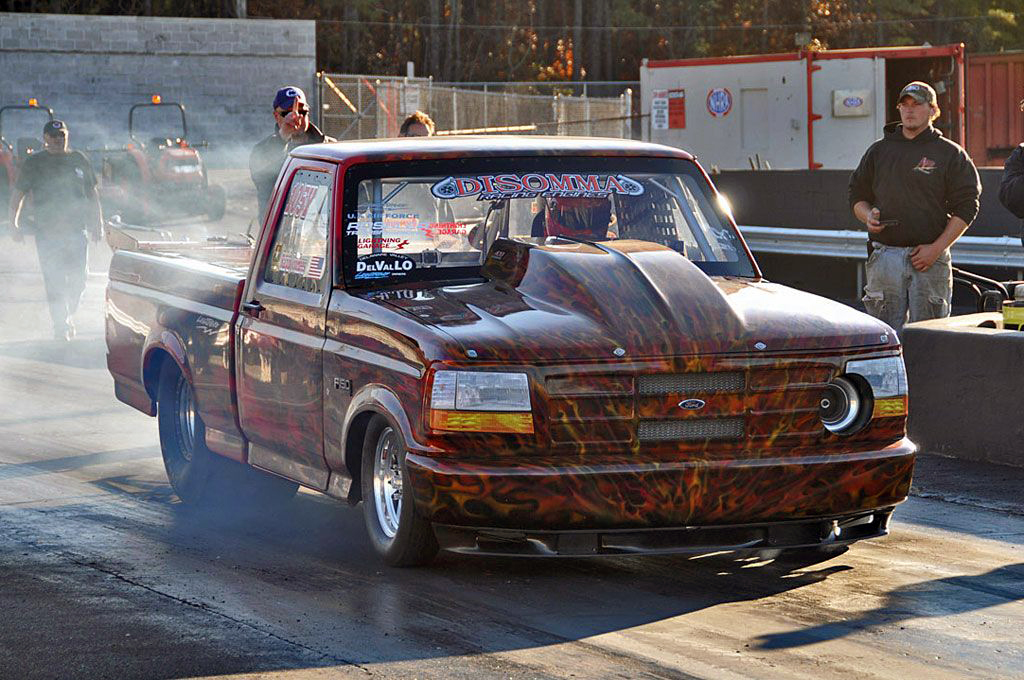 The owner of this first-gen Ford F-150 Lightning, Ralph Voorhees, bought it as stock. First-gen Lightnings are rare, especially stock ones, but one with over two thousand horsepower and an insane flame job is rarer still.
Voorhees wasted no time in building it up. It packs a 108mm Turbonetics turbocharger on its fully built 427 cu. in. V8, good for somewhere north of 2,400 horsepower. A billet three-speed racing transmission sends power to 33×16 in. Mickey Thompson drag meats. A 25.4 tube chassis by Precision Chassis and a 9-inch rear end underpin the beast.
All those mods are good for a quarter-mile time of 7.41 seconds, at 188 mph. (Truck Trend points out that in 1993, a Ford F-150 Lightning ran the quarter-mile in 15.7 seconds at 87 mph.)
"Voorhees' goal is to get close to 7 seconds flat and break the 200-mph barrier," says Truck Trend. With the drag run in the video above, it's not that far off.
Comments