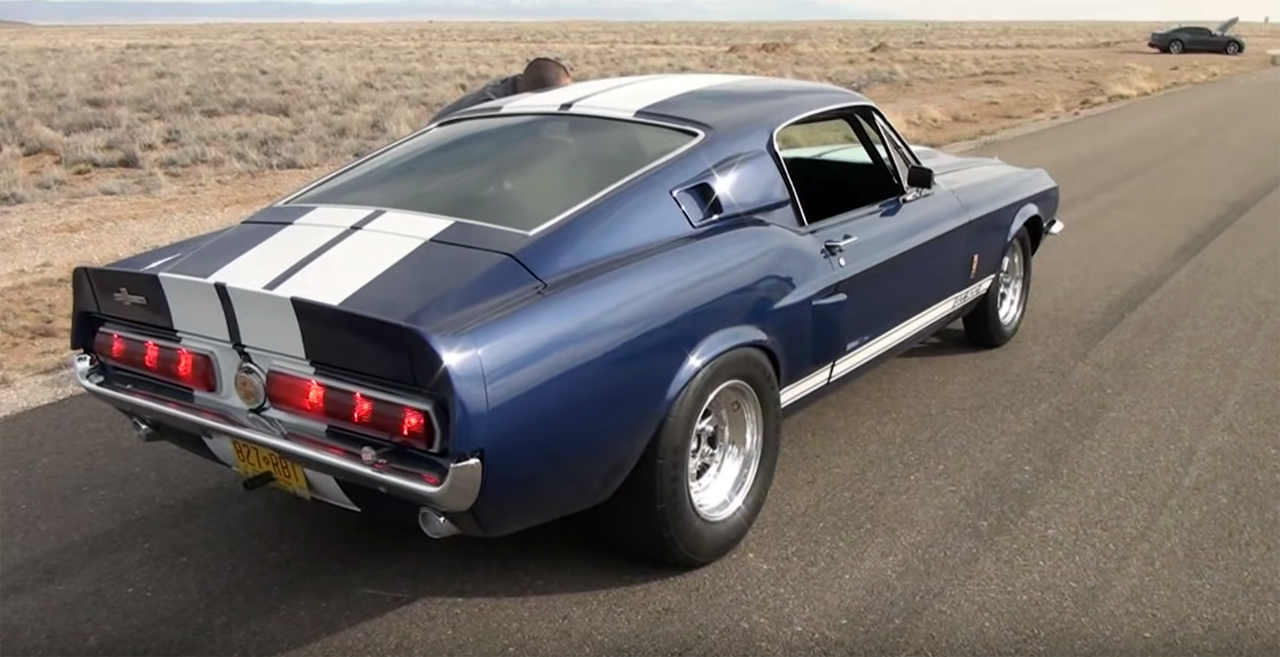 It's a meeting of classic Mustangs—yes, the Fox now qualifies—out here in the desert.
In one corner, there's "Yahtzee:" no longer a childhood game but a notchback Fox Mustang with a 383 cu. in. LS1, a Turbo 400 trans, and a Precision PT88 turbocharger running nine pounds of boost.
And in the other corner, it's quite the Blue Oval treat: a genuine Shelby GT500 fastback with a Windsor 440 V8, mated to a Powerglide, pushing 550 horsepower to the rear wheels.
Most people would think twice about pushing such a beautiful car against traitorous Chevy-powered Foxes. But the blurred-out driver of this Shelby isn't most people.
Hence, a couple of fun runs in the Arizona heat. Watch the GT500 roar as it storms against the white Fox, which does wind up getting the advantage over the Shelby. But that fastback does look good.
Comments