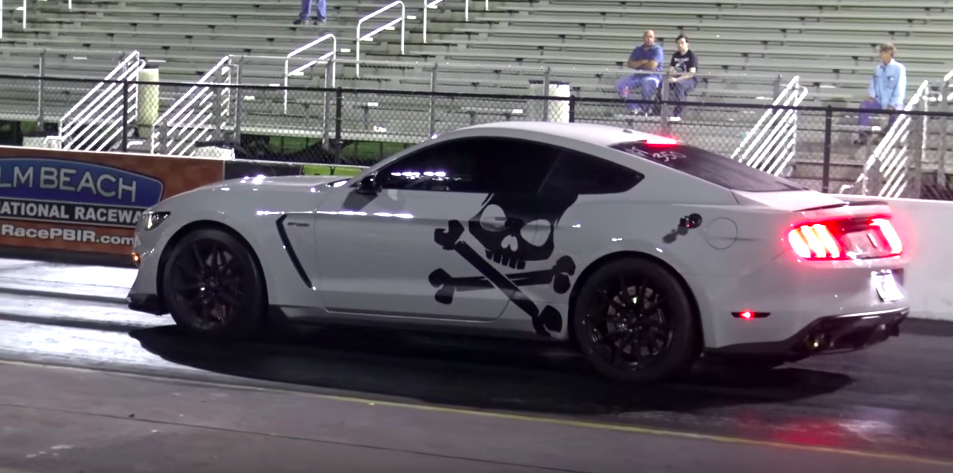 This Shelby GT350 might just be the first 2016 model to hit the quarter-mile with nitrous.
It's been modded with some fun stuff: JLT intake, Lethal Performance mid-pipe, drag radials, a tune from Lund Racing, and a 150-shot of NOS from Nitrous Express. Oh, and those cool skull stickers.
That's good for over 100 more horsepower: from 501 to the rear wheels to 621. Sadly, according to Road Test TV, the factory clutch wasn't cooperating with these runs. But the GT350 still pulled off a hell of a run: 10.98 seconds at 125mph.
"With a better clutch and more tuning," says the YouTube description, "Lethal's GT350 should run mid to low 10's with the current mods."
Comments