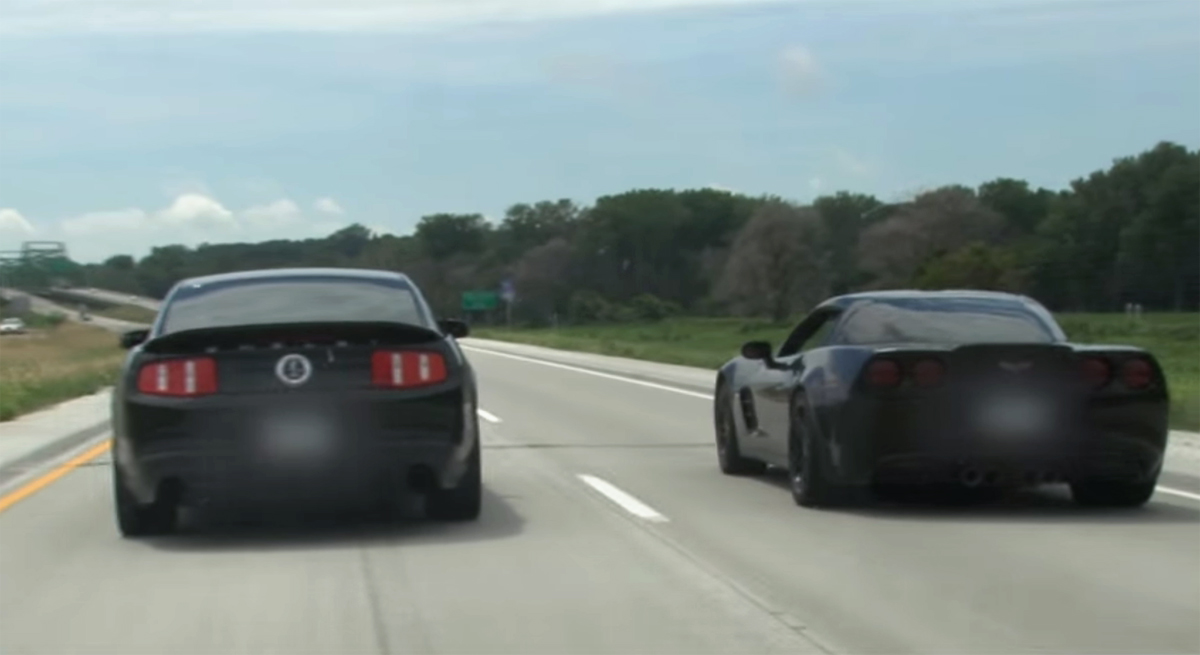 It's just a cruise, sure. But any time these high-horsepower beasts see each other on the streets, there's going to be some pedals mashed to the floor, and some hurt egos.
In this video, it sure looks like the Corvettes are outgunned. There's more then plenty Terminator Cobras that make appearances, as well as a Shelby GT500 that arrives to the party turnt up.
Over the river and through the woods, or at least a big bridge and some quiet rural scenery, these Mustangs put on a show for us on the way to the Nebraska/Iowa SVT Cruise. The C6 Corvette and its driver certainly get an earful. And once they arrive, they're surrounded by so many of their friends.
Comments