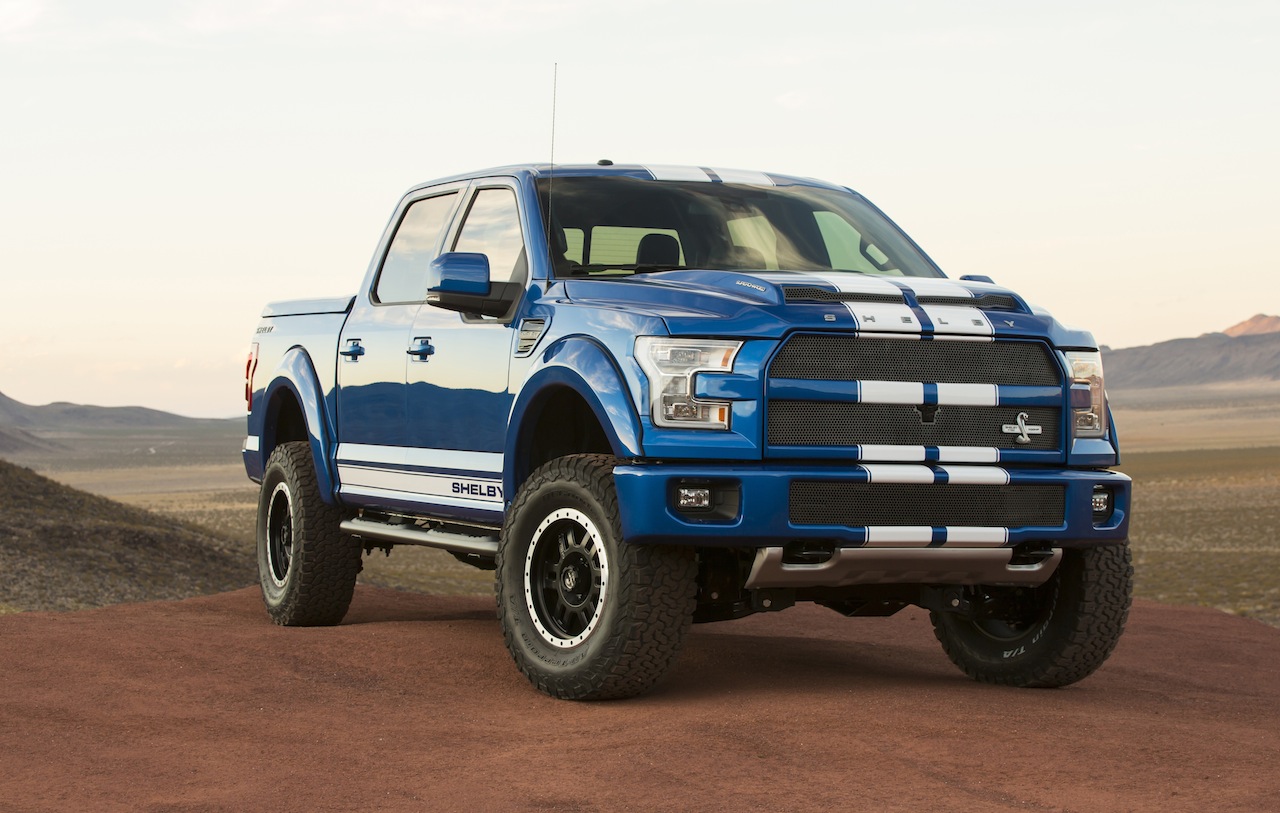 Shelby American has unveiled its latest enhancement to the Ford family: all-new Shelby F-150 truck.
For Ford F-150 truck enthusiasts, the Shelby F-150 brings a highly recognizable, classic Shelby bold appearance and over forty-five proprietary, high-performance enhancements including an optional supercharger that boasts 700HP.
"Ever since Shelby introduced an upgrade to the 2011-14 Ford SVT Raptors and then 'upgraded the upgrade' with the 700+HP Shelby Baja 700 Raptor, our Customers have wondered what other truck enhancements we could create," said Joe Conway, Co-CEO of Carroll Shelby International and CEO of Shelby American.
"And since current F-150's top-of-the-line engine spec is similar to the new Mustang's 5.0L V8, it plays nicely into our expertise in the development of this platform," said Keith Belair, Shelby American Chief Operating Officer. "With our recently introduced high-horsepower Shelby Super Snake built from the 5.0L V8 Mustang GT engine, we're seeing great usability and durability and we're confident this new Shelby F-150 will deliver the same kind of excitement our Customers expect from Shelby."
The massive power comes from an optional supercharger that includes an oversized cold air intake, billet aluminum high flow throttle body, aluminum heat exchanger, higher flowing fuel injectors and an updated calibration. Muscle-car enthusiasts will appreciate the custom-tuned, black-tipped, Borla dual exhaust system that roars to match the power of the blower.
As with every Shelby produced, a great deal of attention is placed upon controlling the enhanced horsepower, so Shelby engineers teamed up with Fox shocks and BDS Suspension to engineer a custom-tuned performance suspension only available on the 2016 Shelby F-150. It features four aluminum-body, Fox 2.5 inch Internal Bypass Reservoir shocks with Dual Speed Adjusters. This technology allows the driver to adjust for precise suspension tuning for high performance handling on any terrain or driving conditions.
And speaking of driving conditions, the Shelby F-150 will feature 18-inch custom Shelby wheels paired with next-generation BFGoodrich All-Terrain KO2 tires specifically designed for off-road performance.
Shelby will build these F-150s through a manufacturing and distribution partnership with select Ford dealers through Tuscany Motor Company, a 27-year Ford bailment and specialty vehicle manufacturer based out of Elkhart, IN.
Shelby will only offer 500 of these Shelby F-150 trucks through a select network of Ford dealers. Customers are encouraged to visit the ShelbyF150.com website to configure one of the 5 color and stripe combinations for their truck including Black, Blue Flame, Magnetic, Oxford White and Race Red.
"Tuscany is excited to partner with Shelby to help bring this F-150 to market," said Jeff Burttschell, Vice President of Sales, Tuscany Motor Co. "There's not a company that brings big performance to Ford better than Shelby and there's no company that can launch innovative brands like Black Ops, Tonka or Shelby to the truck space better than Tuscany."
"Offering the new Shelby F-150 through dealerships is a terrific opportunity for those who have always wanted a Shelby truck," said Gary Patterson, Shelby American Vice President International & Strategic Sales. "Customers won't need to send their vehicle to Shelby for conversion and then wait for it to return because they can literally drive it right off the lot. And by working with Tuscany, we know customers will enjoy a best-in-class truck buying experience."
The normally aspirated, 395HP Shelby F-150 starts at $85,495, but adding the 700HP supercharger brings the total solution to $98,995.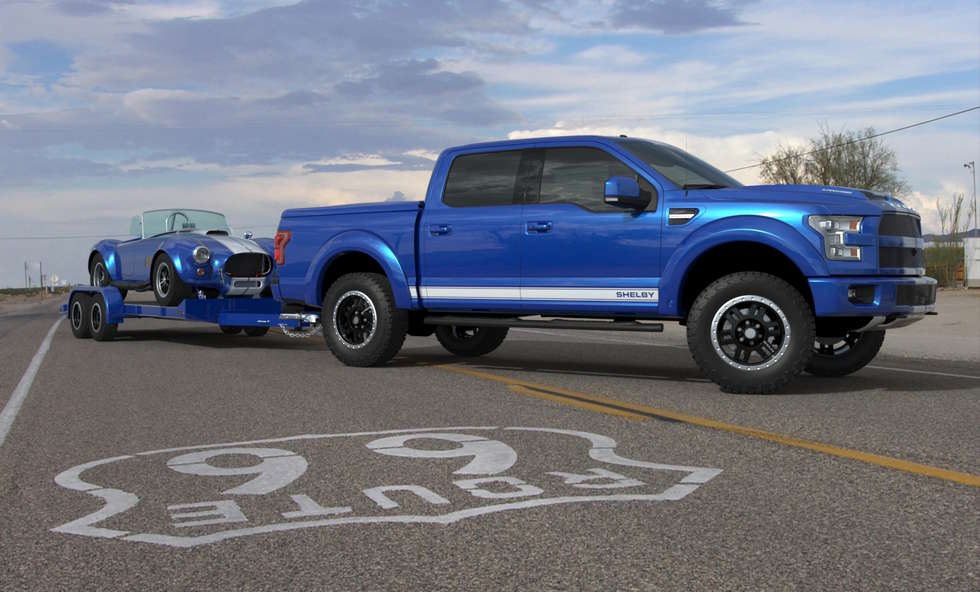 Comments