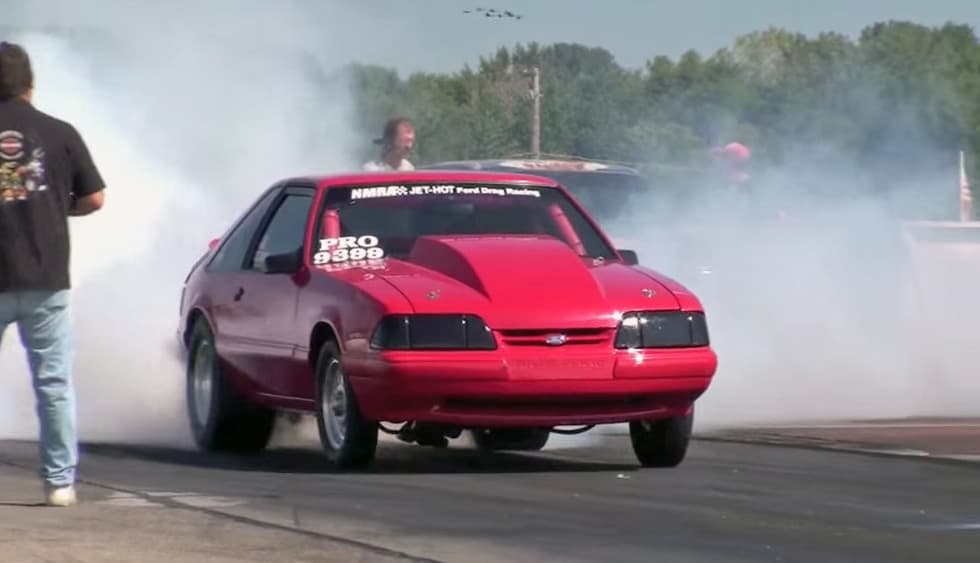 This is one hot, hopped-up little fastback Fox. With a 520ci big-block, it's capable of hitting the 10-second mark.
We wish we knew more about this 1993 Mustang, because it looks so good on its multiple runs. On one run it hits a 10.47-second time, at 129mph. Another time, it turned a 10.61. But its best time was its first run: at 10.38 seconds and 128.96mph, this is a smooth operator.
It won't take much for it to reach the low tens, and hit the high nines. Just imagine it with some boost—unless Reese wants to keep it pure, of course.
Comments