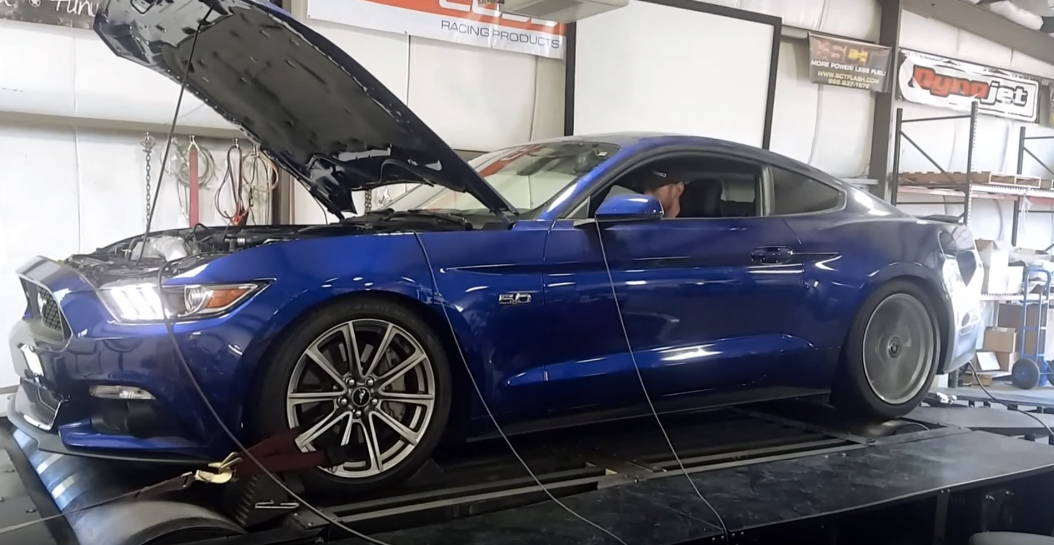 Speed by Design's twin-turbo Mustang recently threw down the gauntlet for brand-new Mustangs: a 9.08-second time at 157mph. Impressive stuff. But the build thread is even more impressive.
Starting at the end of July, the people at Speed by Design and FatHouse took a base Mustang GT and began building it with the goal of breaking into the 9s. With that came a fully rebuilt transmission and Circle D torque converter, custom v-band headers, Bosch 1000cc injectors, and of course, PTE 6266 DBB turbochargers running 12psi on 93 octane gas.
The video below, published at the end of September, shows the impressive work that went into this build. Result: 721 horsepower rand 639 ft-lbs of torque. And that's not even on race gas. Not yet.
And as the top post shows, it now runs consistently in the 9s. Impressive, isn't it?
Comments