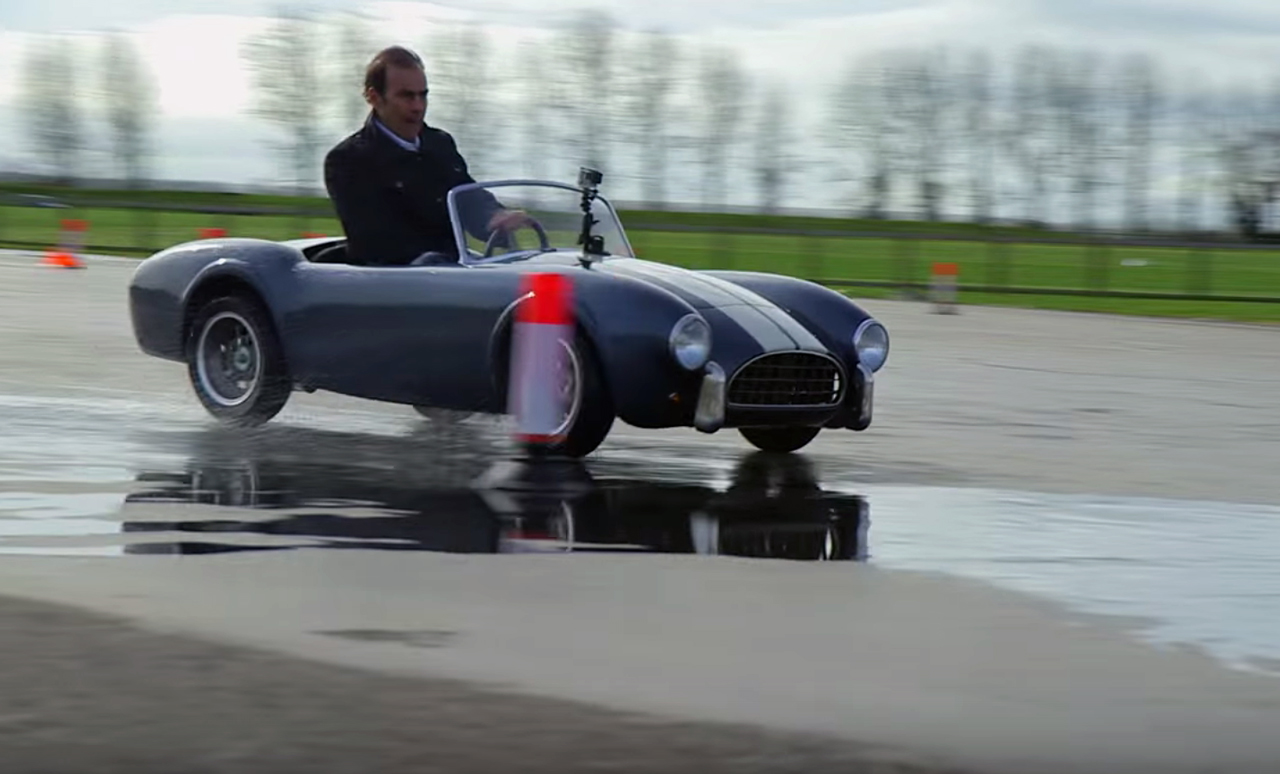 It's not every day that legends of motorsport strap themselves into tiny gas-powered motor cars and show off their motoring skills. But at Goodwood, this sort of thing is exactly what happens.
Famed race car drivers Jochen Mass, Emanuele Pirro and Anthony Reid squeeze themselves into these tiny Shelby Cobra 289 replicas—which isn't a comment on the humans' size, but the cars'—and hit the Pocket Classics Auto Solo racetrack.
Yes, you can totally buy one. The Shelby Cobra in question features a 110cc gas motor with a top speed of nearly 40mph (which, the website points out, can be helpfully limited for your young ones) and features a semi-automatic four-speed gearbox, front and rear disc brakes, and independent suspension all around, which is a lot better than the Cobra upon which it's based.
Jaguar XK120, Lotus race cars, and even mini Vespas—as if Vespas weren't small enough—are also available to buy.
Just because these guys are in comedy cars doesn't mean they're any less competitive. Watch them dodge the cones from the driver's pint-sized seat.
Comments