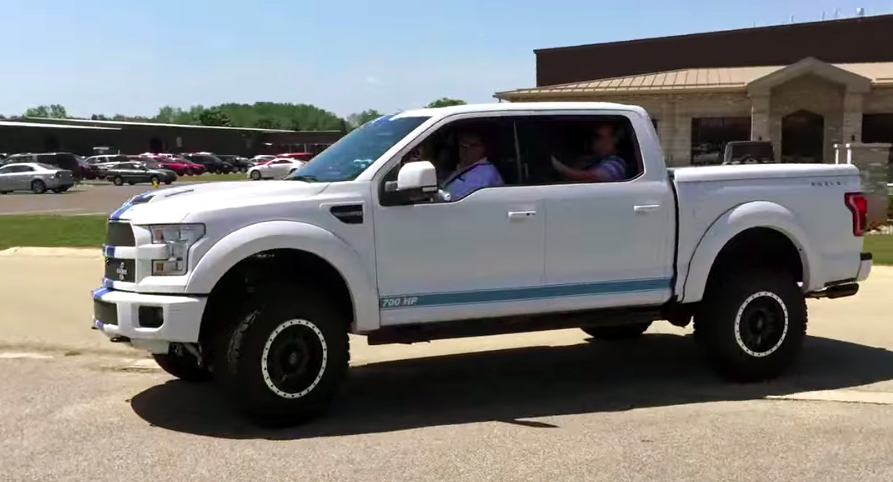 Shelby once built an F-150 Raptor with 575 horsepower. Having deemed that it wasn't enough, it turned toward the brand-new 2015 F-150. And with a huge optional Whipple supercharger, the House That Carroll Built has turned the power up to a cool 700 horsepower.
The truck is built with the help of Tuscany Motor Company of Elkhart, Indiana, and comes with a cold air intake, billet aluminum high-flow throttle body, aluminum heat exchanger, higher flowing fuel injectors and a tune.
Get a cool walkaround of the truck with Ford of Murfreesboro, and then see what 700 horsepower feels like from the inside. This is one unforgettable truck. And the signature stripes and full Fox suspension ensure that it won't easily be forgotten visually, too.
The Shelby F-150 will be introduced at 2015's SEMA show, happening right now in LAs Vegas. There'll be 500 built. Act fast and get yours today.
Comments