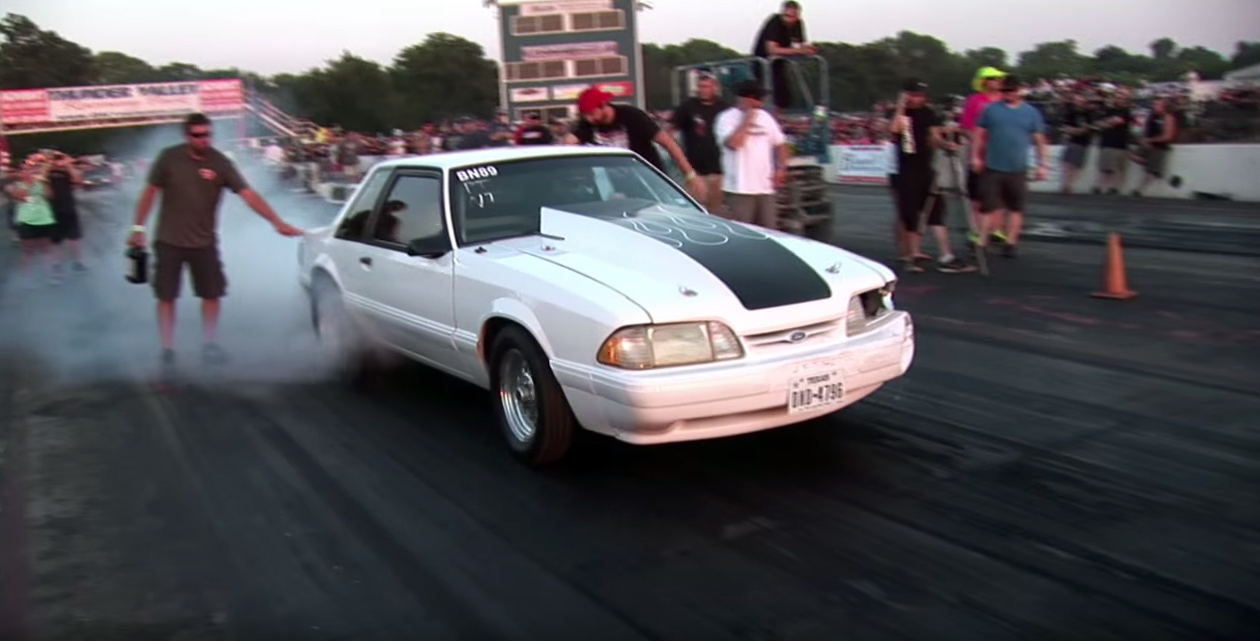 This wild Mustang got its driver's side headlight knocked out in a barroom brawl. That's our guess. After this race, though, it's received even more of a beating.
At Thunder Valley Raceway Park's Armageddon No Prep races, it went for a crazy ride when it lost traction against another Fox-body Mustang. Watch the impact: near the end of the track it darts across the strip, right across its rival. The opponent in the other lane has to jam on the brakes to avoid T-boning him.
Sadly, the white Mustang continues into the wall, and gets knocked out. Fortunately, "the driver was pissed but OK," says Urban Hillbilly Videos. Cars can be rebuilt far more easily than their drivers.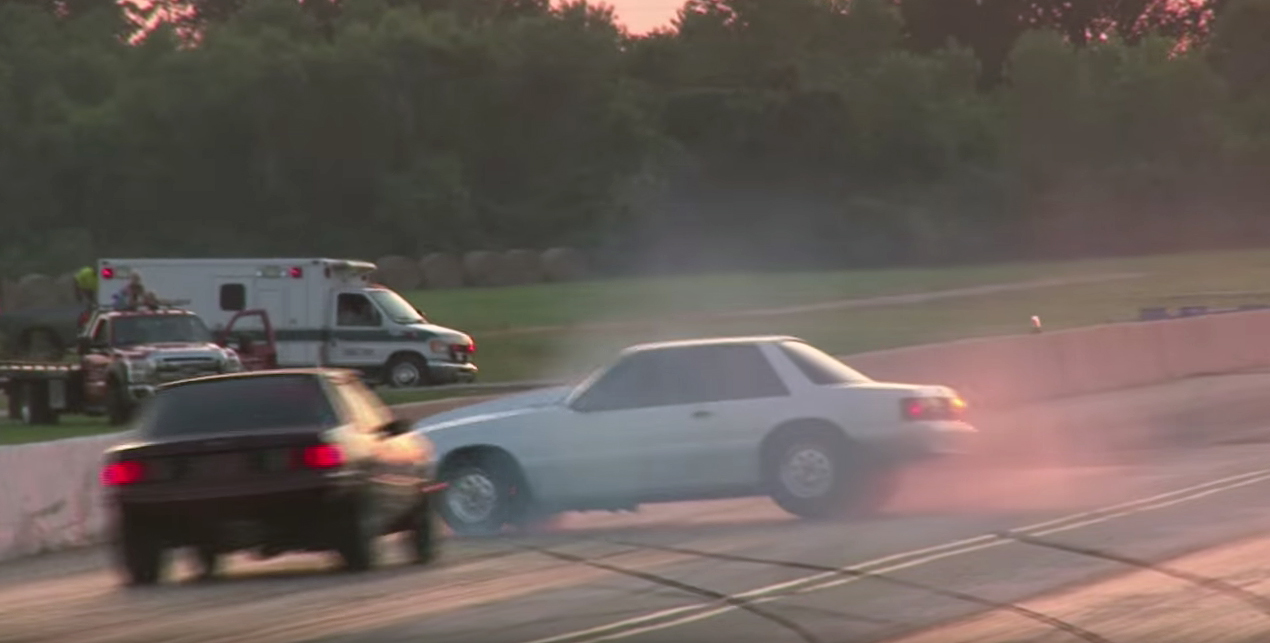 Comments