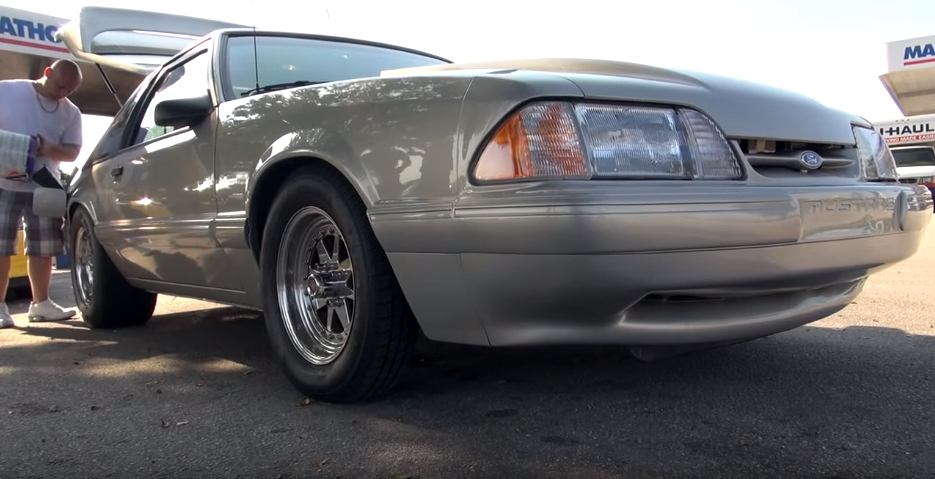 One hopped-up Fox-Body Mustang has set its sights on a black-and-yellow Nissan GT-R. Seems like a lofty challenge. But not with a 175-shot of nitrous.
This clean silver fastback packs a built 347 cu. in. motor, bolted to a Tremec TKO 600 transmission. Race fuel, Mickey Thompson drag tires, and a Wilson Proflow Nitrous kit with a 175-shot round out the rest. It dynos at 640 rear-wheel horsepower rand 700 lb-ft of torque and it's been known to hit the quarter-mile in just under ten seconds.
Meanwhile, the GT-R is running stock turbochargers, but it's got an intake, exhaust and tune that push it to over 600 horsepower to the wheels. With E85 gasoline, this thing is a beast, and both are pretty evenly matched on the street.
Who wins from a 40mph roll? Watch the short video and find out.
Comments