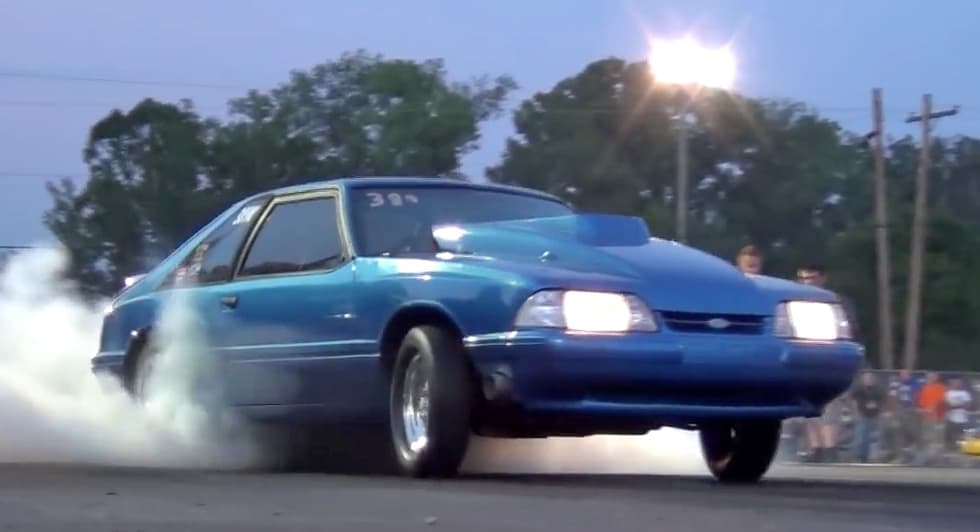 With $1,000 on the line, these nitrous-equipped Mustangs are giving it all.
There's no sweat. It's down to three Fords: a 2004-era Terminator Cobra with a vivid orange, silver, and blue paint scheme, wearing its turbocharger loud and proud in the grille. A blue Fox-body fastback that we're all supposed to know already. And a yellow Fox-body notchback.
Sadly, the New Edge Cobra leaves us after a few burnouts. It's a battle of the Foxes.
Round 1 goes to the yellow Fox, but just by a hair's length. Round 2? It looks like the blue Mustang made a comeback. As for the final—it's anybody's game. Watch and see who wins.
Comments